Windows 7 End of Life: What Should You Do and How to Backup Your Files
As of January 14th, Microsoft's support for Windows 7 has ended. Now, if you are sticking with Windows 7, then you are on your own. The Windows 7 end of life is the end of an era. Moreover, the people who will continue using the older OS version, they have many challenges coming their way. From now on, you won't have expert assistance whenever you run into some serious problem. In addition, no security patch updates will be released that will lead to security issues.
There is no apprehension that the Windows 7 support end will have a massive impact on the users. So, here we will discover what you should do to ensure that your data is safe.
What People Should Do after Windows 7 Support End
Here, we have narrowed down a series of activities that can help you avoid data loss. Opting out for one of these tips is better as you can save your important files without any risk.
Tip 1: Upgrade to Windows 10 or Linux
Windows 10 has been around for a while, and this OS is an excellent improvement on the previous Windows 8 and 8.1 versions. Choosing the new operating system near to Windows 7 end of life seems like the right choice. If you have an older system, then you can also choose Linux as it will suit the older system better.
While you might have to pay for Windows 10 upgrade, Linux is completely free of cost. Both the OS has security features, better privacy, and improved performance. As there will be no software updates for Windows 7 along with no security updates or fix or technical support, the intelligent move is to switch to a newer version of Windows or choose Linux.
Tip 2: Buy a Mac
As the Windows 7 end of life strikes, there are nearly half a billion Windows 7 PC that will be of no use. This is the right opportunity for Apple Inc to acquire those customers. MacBook already has a rapport amongst users being a secure and safe Operating system. So, you must take advantage of the situation and migrate to a different system. The company won't even have to try hard to turn this Windows 7 ending event in their favor.
Tip 3: Backup Files in Windows 7 Using iBeesoft DBackup:
The first and foremost thing you need to do as the Windows 7 support end is upon us is to create a backup. And there is no better tool for backup on the internet than iBeesoft Dbackup. The software is designed precisely so that the users can backup drive and clone software without any hassle. This is like a full-proof backup that can save your data from any disaster. So, create an image using this backup Windows 7 PC tool and restore everything whenever you need it. The key highlights of the software are listed below:
Your Safe & Reliable Data Backup Software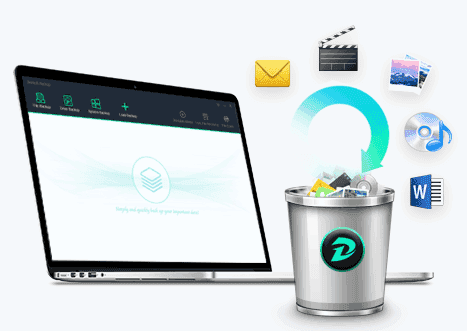 Three different backup options, including File Backup, Drive Backup, and System Backup.
Copy data from hard drive, partitions, system, and external drives quickly.
Multiple backup modes with schedule backup feature.
Complete and free clone disk & migration tool to recover everything.
A step-by-step guide for how to backup files in Windows 7 with iBeesoft DBackup is given here:
Step 1: Get DBackup
Download and install the Windows 7 disk image backup software from the official website and set it up. Launch the program, and from the main interface, select the "File Backup" option.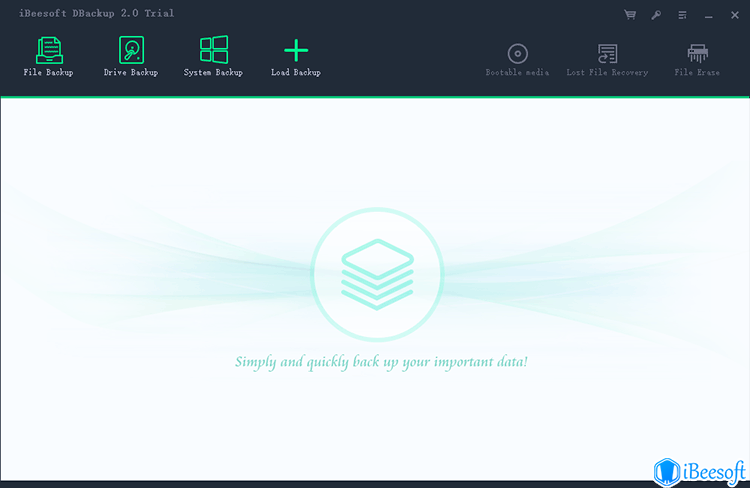 Step 2: Specify Location for Backup
As you select the file backup tab, the directory will be displayed on the screen. Select the files that you want to backup and press the "Start" button. This will initiate the backup process instantly.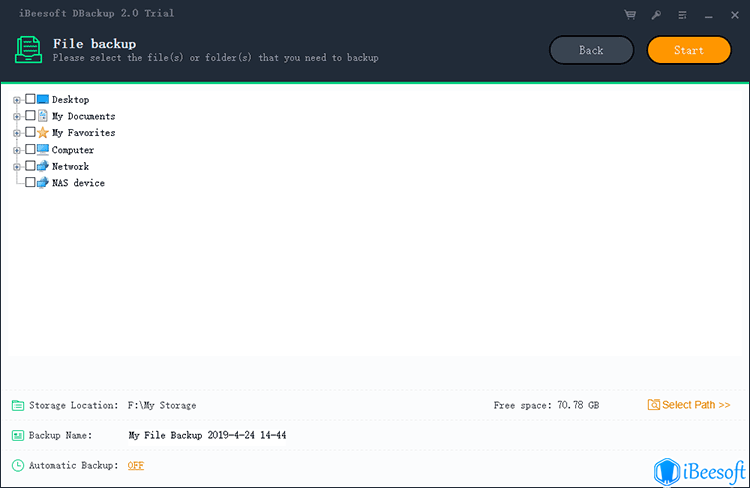 Step 3: Review Backup File
The software will put the files in a compressed image file package to save your time and storage space. Once the backup is finished, you can edit the backup file and restore it whenever you want.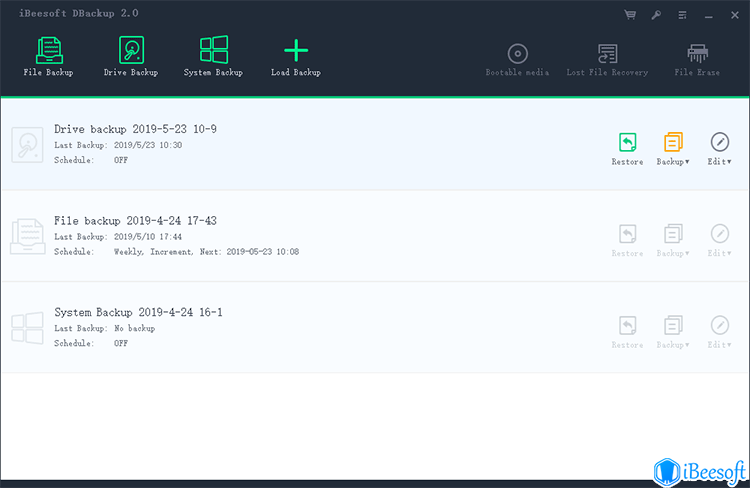 As there are three different backup settings, i.e., Full Backup, Incremental Backup, and differential backup, make sure that you go for the right option that fulfills your requirements.
Tip 4: Transfer Files and Program from Windows 7 to Windows 8/10:
Due to Windows 7 end of life, you must be wondering what to do of all the software that you will need. Well, there is a straightforward solution for this as well. No matter which system you switch to, it is evident that you have to reinstall the programs. Hence, we recommend using Microsoft account for this task. Transitioning from Windows 7 to Windows 8 or 10 will be slightly less complicated if you follow these steps below:
Step 1: Log in to your Microsoft account on the PC. If you don't have one, then create a new account. Once you have the account, you will be able to use OneDrive and Backup & Restore feature of Windows to transfer the files. For data file migration, you can also use external storage devices.
Step 2: To get the apps in the new system, visit Microsoft Store, and download the apps. After sign in, you can install the apps anytime.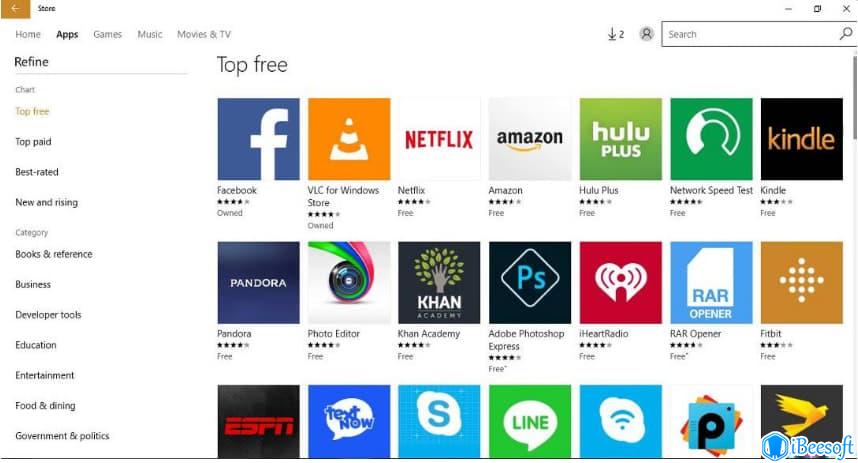 Note: If you want to export a third party application program to the new system, then you can use the external storage device. Just copy the program files into the external device and paste them in the new system.
There is no means that you will get pre-installed applications on your system. So, make sure that you choose a convenient way to switch between Windows 7 to Windows 8 or 10.
Final Words:
The Windows 7 support end is proving to be beneficial for many companies. But for the consumers, the Windows 7 end of life is something they never predicted. However, Microsoft is presenting a free upgrade to Windows 10 for all the users. So, if you want to avoid some virus or malware or spammer to corrupt your data and steal it, switch to a protected version of Windows.