You may get your photos saved on Sandisk SD card deleted or erased for the following reasons:
While connect your device which contains the Sandisk SD card with computer, the computer or device automatically delete photos on Sandisk SD card.
There is an error for your Sandisk SD card. You have to format it to fix the problem, but the formatting leads to photos erasure.
Your computer or Sandisk SD card corrupted, making it impossible for you to get the photos out.
You delete the photos in Sandisk SD card intentionally or unintentionally.
No matter for what reason you deleted the photos in Sandisk SD card, there is a chance for you to recover the deleted photos from Sandisk SD card. If you hurry up soon and apply the right way, the chance is bigger. Here in the following, I'm going to walk you through the whole process of Sandisk photo recovery in details. Follow me now.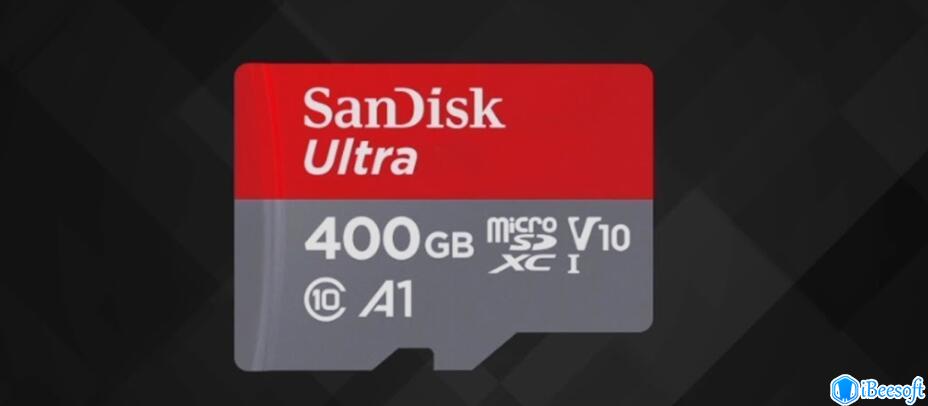 Important!!! Please keep your Sandisk SD card stand still until you find the right way to recover the deleted photos. Otherwise, any further wrong operation will result in the deleted photos disappear permanently. All deleted photos in Sandisk SD card are there, but marked as deleted or useless files and invisible. They're waiting to be overwritten by new data. Your further operation on the SD card will result in generation of new data, which will replace the old invisible data. My suggestion for you is to remove the Sandisk SD card from the device to avoid any possible auto operation on the device.
Next, please find a Sandisk photo recovery tool for help. As I have mentioned the deleted photos in Sandisk SD card are invisible, you can't retrieve them manually. Only with the help from software, it is possible for you to recover them from Sandisk SD card. Here I'd like to recommend you iBeesoft Data Recovery:
Your Safe & Effective Sandisk Photo Recovery Tool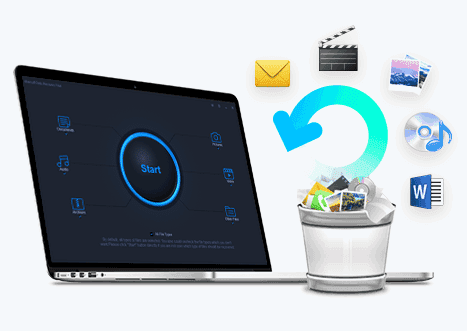 It is a standalone tool which has separated Windows and Mac version. To use it, you just need to install it on your computer, no other extra firmware is needed.
It supports all models of Sandisk SD card as well as all kinds of file types on it, including photos and videos.
It allows users to recover up to 200MB files, including photos for totally free. It is the only software over the internet letting you recover files for free.
Why download the Sandisk Photo Recovery software to have a try now!
Here are the steps for how to use iBeesoft Data Recovery to recover deleted photos from Sandisk SD card.
Click the download button to get the right version of iBeesoft Data Recovery according to your computer operating system. After then, install it on your computer. It is virus free and safe. All data it scans is only for you to preview or recover, it never collects any of your private data.
Step 2. Connect Sandisk SD card with Computer
If your Sandisk SD card is still on your device, you can use a USB cable to connect it with your computer. If you have already removed it from the device, then use a SD card reader or adapter to connect it with your computer. The software will detect it automatically.
Step 3. Select Photos to Scan
Launch iBeesoft Data Recovery. From the startup window, uncheck other types of files, only keep "Photos" selected. Click "Start".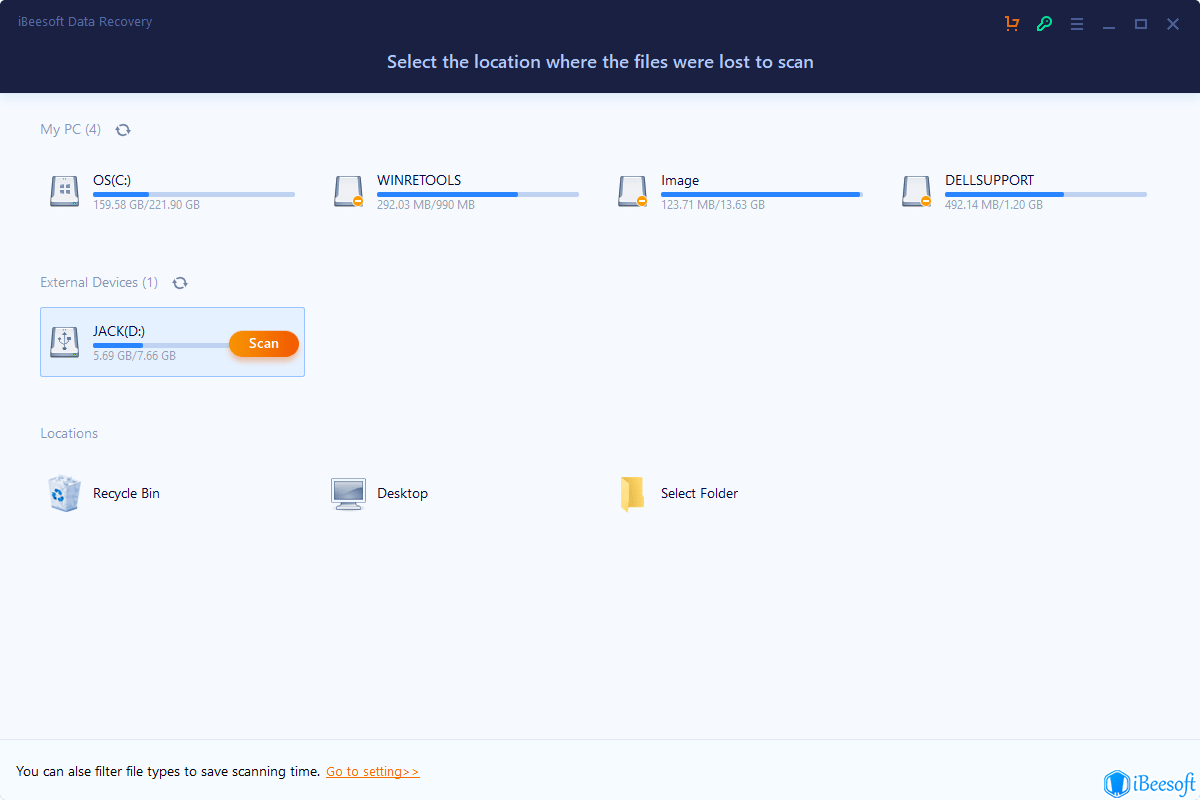 Step 4. Select Sandisk SD card to Scan
In the next window, all partitions of your computer as well as external hard drives are listed. You need to choose the one that stands for your Sandisk SD card and click "Scan".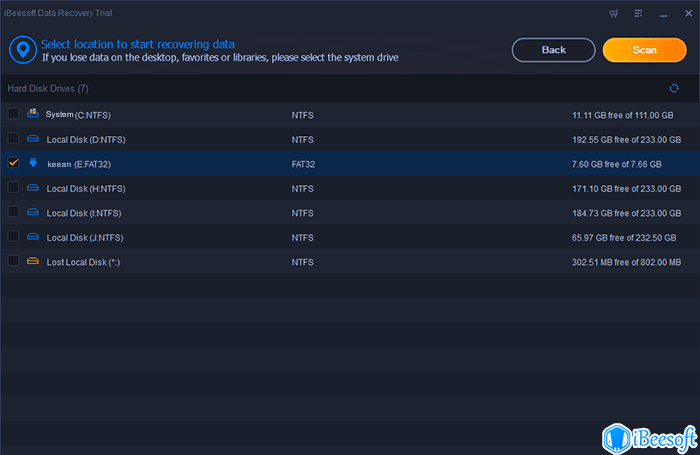 Step 5. Preview and Recover Deleted Photos from Sandisk SD card
It will takes a few minutes for the software to scan your Sandisk SD card for the deleted photos. After then, all the found deleted Sandisk SD card are listed in the result window. Choose the files and preview them. If they're the photos you have deleted from Sandisk SD card, you can select them and click "Recover" to save them on your computer.