How to Recover Deleted Files from Recycle Bin after Empty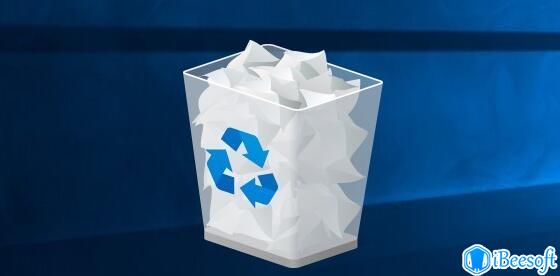 You can recover files immediately after you delete or drag them to the recycle bin by right-clicking the files and choose "Restore". And all of the retrieved deleted files will be saved to the original folder or directories just as if they have never been deleted at all. It is the most widely used way after you accidentally delete data from your computer. However, it works only based on the condition that you haven't emptied the recycle bin yet.
So, here is the question, how to recover deleted files from recycle bin after empty? They are gone permanently?
Actually these deleted files are somewhere on your Windows 10, Windows 7, even Windows XP PC, but invisible. The empty operation only marks the space which the deleted files once occupied as space available for new data. If you hurry up to rescue the deleted files, then there are there. If not, then they will be overwritten by new data, which will result in permanently data lose. And there is another exception. If you have applied permanently deletion via tool like iBeesoft File Shredder, I ensure you there will be no way to recover the deleted files.
How to recover deleted files from recycle bin after emptying in Windows 10/8/7/XP/Vista
For many people who have no technical background, emptying recycle bin means their files will gone permanently. The fact is not. You can recover the files with the right way. You can't recover deleted files after empty recycle bin without software, because you can't see them at all. And there is no way for manually recover these deleted files. You need a professional data recovery tool to scan your computer for the deleted files. I recommend you try iBeesoft Data Racovery, of it allows you to recover 200MB files for totally free. The recycle bin deleted file recovery tool supports all Windows systems, can help your recover deleted files in Windows 10, Windows 8, Windows 7, Windows XP etc. mHere are the tutorial for how to use it to recover deleted files from recycle bin after empty.
Step 1. Install iBeesoft Data Recovery on Windows PC
Click the download button to download iBeesoft Data Recovery program. After downloading it, double-click the .exe file, follow the built-in wizard to install on your computer. It is fully compatible with the most widely used Windows 10, Windows 7, Windows 8, Windows XP, and Windows Vista.
Step 2. Select Deleted File Types to Recover/Scan
From the main window, you can see that all supported file types are listed. Choose the one you need by ticking it. By default, all supported file types are checked, you can uncheck the unwanted ones. If not, it will take longer for the software to scan for deleted files. Click "Start".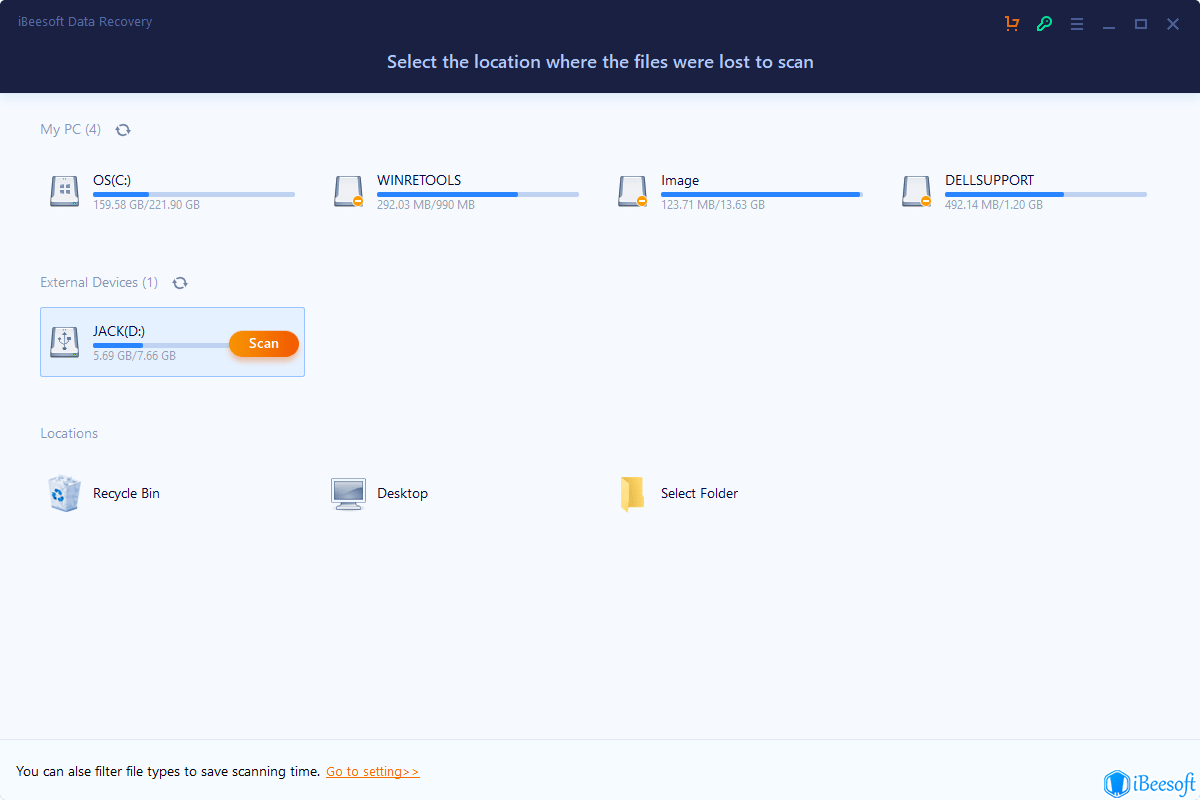 Step 3. Select Hard Drive to Scan
In the following, you're required to select the right hard drive to scan for the recycle bin cleared files. Please note that the right hard drive you need to choose if the one where you deleted files originally saved. Start the scanning process by click the "Scan" button.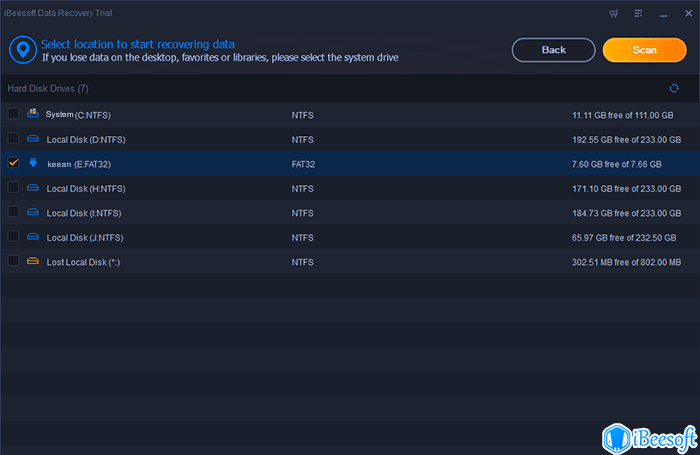 Step 4. Recover Files from Emptied from Recycle bin
After the scanning process, you can see that all deleted files are listed in the window and sorted into categories. Click the corresponding category in the left to preview files under it. If they are the files you need, tick the checkbox and click "Recover" to save them to your computer again.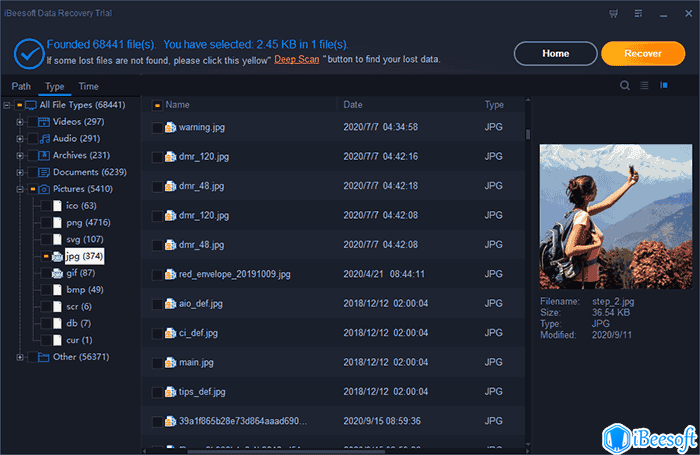 The above is the tutorial for how to recover deleted files from recycle bin after empty. The other day, my I shared the way with my friend, but he told that the recycle bin even had disappeared. He did not know whether he had emptied the recycle bin or not since he can't check it out. Here is the fix for how to make recycle bin icon appear
Step 1. On your Windows PC desktop, right-click on it and select Personalization.
Step 2. Select Themes > Desktop icon settings on the right side. Select the Recycle Bin check box > Apply in Windows 10. If you're using Windows 7 or other operating system, click Change desktop icons > Recycle Bin > Apply.