How to Recover Deleted Files from Recycle Bin?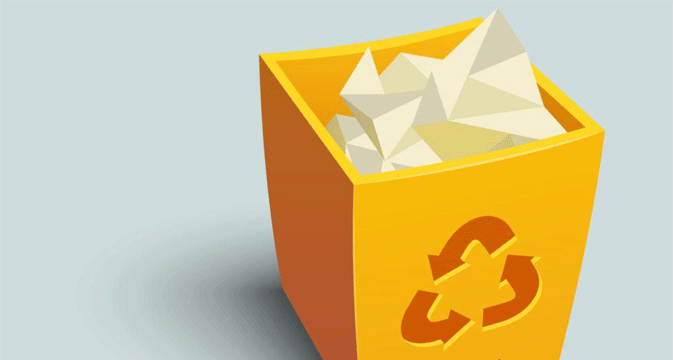 Windows recycle bin, just like ""Trash" on Mac OS, is the place where deleted files are placed. All data which are deleted by using "Delete" will be found recycle bin.
In recycle bin, the deleted data can be preserved intact for a long time, thus, if you make a wrong deletion, you can perform recycle bin recovery with ease.
1.Double click Recycle Bin icon to open it.
2.Choose the desired files and click "Restore" from the right-click menu.
3.You can find the restored files in the folder where they originally located.
How to Recover Deleted Files after Emptying Recycle Bin
However, what if you delete files and then empty the recycle bin? Does it indicate you will lose the data in recycle bin forever? For common people, it seems hopeless to recover files from emptied recycle bin. But the fact is not so depressing.
Actually, you can recover deleted files after emptying recycle bin all by yourself, even though you have little experience in data recovery matter. As is known to all, after the recycle bin is emptied, files in it will disappear immediately. In fact, they are recoverable but just marked as unreadable. The room where the deleted files exist becomes available to reuse. Therefore, you'd better not save new items after recycle bin is emptied for fear that the deleted data will be occupied. And then, go to find a data recovery program to conduct recycle bin recovery as soon as possible.
With the rapid technology progress, variety of data recovery tools can be seen online. Be careful, as inferior ones may cause secondary damage to data. To avoid this accident, we are glad to share a distinguished application with you. Free Deleted File Recovery, a piece of professional undelete software for Windows, allows you to recover data lost due to deletion, system failure and virus attack, etc.
Another Two Kinds of Files Deletion
1.Files deleted by using "Shift + Delete".
2.Files deleted from external drive connected to Windows computer, such as memory card, USB drive and external hard drive.
On these occasions, the deleted files cannot be stored in recycle bin, and you can find them nowhere on computer. Similarly, they are kept invisible on the device where they located. iBeesoft Data Recovery can also help you recover them easily.
Thus, it can be seen iBeesoft Data Recovery is a practical and professional data recovery program indeed. No matter how much you know about data recovery, you can perform recycle bin recovery with ease. So, you may as well to download recycle bin data recovery software to try.
Only 3 steps to recover deleted data from the recycle bin!
Step1. Select your deleted file types
launching the recycle bin recovery software and click "Start" button.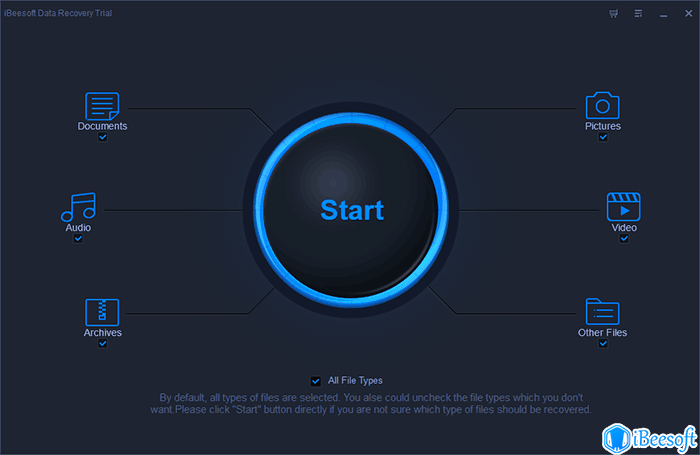 Step2. Select your system partition/drive to scan deleted files from recycle bin
This interface will list your all partition/drive. Please select system partition/drive and click "Scan" button to scan your deleted data. If recover deleted files from external drive, please select external drive.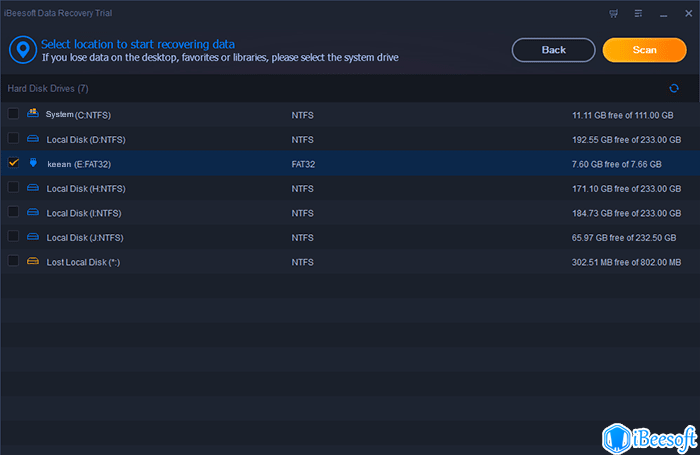 Step3. Preview and save deleted files
When the recycle bin recovery software scan completed, you can view your deleted files in the list. Select them and click "Recover" button to save.
If some lost files are not found or cannot be correctly opened, please click "Deep Scan" at the upper part of windows to find more files. Deep Scan will scan every sector, so it will some time to complete the scanning.