To create more free space on Windows computer, you may choose to delete the unnecessary or useless files. In general, there are two ways of file deletion: normal deletion and shift + delete key. They have the same purpose, but the consequences are totally different.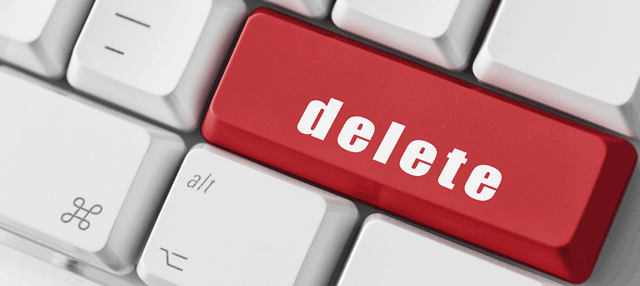 Two Kinds of File Deletion: Normal Delete and Shift+Delete
Normal delete: if you delete files just by pressing "Delete" button or Delete option in right-click menu, the deleted files or folder will be moved to recycle bin automatically. And they will be kept intact for a long time unless the recycle bin is emptied. Thus, you can recover deleted files from recycle bin or recycle bin recovery easily after deletion.
Shift + delete: if the files are deleted by using "Shift + Delete" command, you can't find them anywhere on the computer. That is to say, they are deleted permanently. Under such circumstance, it is impossible to recover deleted files after shift + delete in Windows 10/8/7/XP/Vista/Server by using any built-in option of the computer.
However, you have chance to recover files deleted by shift + delete key, because the files are not really deleted thoroughly. Actually, the reason that you can't see them is that they are marked as invisible by system. The space of the deleted files once located is regarded as available to reuse. Thus, it is likely to recover shift deleted files as long as they are not overwritten by new data.
How to Recover Shift Deleted Files Securely and Successfully
As there is no feasible choice in Windows to help you accomplish shift delete file recovery, you need to turn to a undo shift delete program. Among large quantities of recovery tools on market, most of them are not qualified enough to be used to conduct recover deleted files after shift + delete key in Windows PC. Considering that, we would like to recommend a nice one – iBeesoft Data Recovery to you.
This is a piece of green and professional software to completely recover deleted files in Windows 10, 8, 7, XP and external storage devices. It can also unformat SD card, hard drive/partition, SSD, USB etc. To distinguish from other similar products, iBeesoft Data Recovery has the following remarkable characteristics:
Your Safe & Effective Shift Delete File Recovery Software
(1683)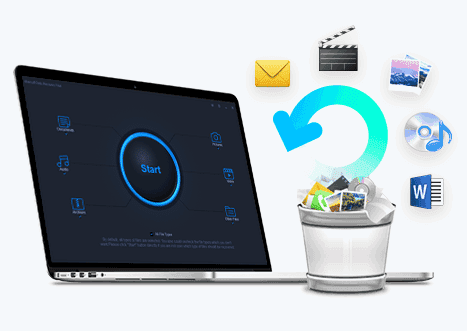 Two scanning modes, guaranteed to help you recover files deleted by shift + delete key on Windows PC or recover deleted files on Mac.
Preview before recovery to locate your deleted files and check their quality in advance.
Supports recover shift deleted files from hard drive, memory card, USB, digital camera and other storage media.
It allows you to recover files or folder from various scenarios like shift+del, formatted drives, emptying recycle bin etc.
Tips:
First, you'd better not add new data to computer drive after accidental deletion to avoid raw data coverage, which will make you fail in subsequent shift deleted recovery.
Second, if files are deleted from external devices on Windows, the deleted files cannot be in recycle bin either. In such cases, iBeesoft Data Recovery is still the best choice to recover deleted files after shift + delete key.
Simple Steps to Recover Files Deleted by Shift + Delete Key
To be frank, it is rather easy to realize shift delete file recovery by making use of this program. You can free download and install it on computer. With the concise interface and simple process, we believe you can recover shift deleted files successfully without effort.
Step1. Run This Shift + Delete Recovery Tool and Select Deleted File Types
You can see the interface below. By default, all file types are checked. You can uncheck the one you don't need by uncheck it and then click the "Start" button to recover deleted files after shift + delete key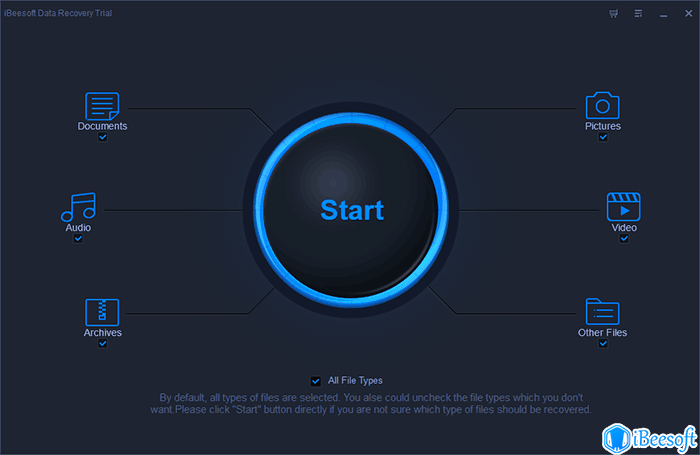 Step2. Select the Location of The Deleted Files
This interface will list your local disk and external storage devices. Select the location of the deleted files and click "Scan" button to scan your shift deleted files or folder. If you deleted the files on your desktop favorites or libraries, please select the system partition.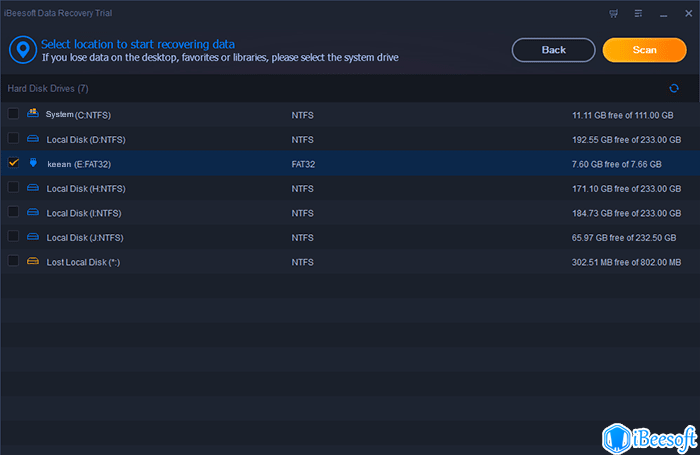 Step3. Preview and Recover Shif Deleted Files
When the shift delete recovery software scan completed, you can view your deleted files in the list. Select them and click "Recover" button to restore files deleted by shift + delete.