PC storage will not last forever, and there is a need for backup software. If there is no Windows 7 disk image backup, when an accident occurs, the entire data vanishes into thin air. Although several companies are offering a backup tool, only a few serve the real purpose. And from these, a few are free while the others require a subscription. Continue to read ahead to learn about the full disk image backup Windows 7 application.
Part 1: Top 5 Best Windows 7 Hard Drive Image Backup Program
Part 2: Guide to Backup Windows 7 System As an Image File
Best Windows 7 Hard Drive Image Backup Program
1. iBeesoft Dbackup
Overall Reviews:
★★★★★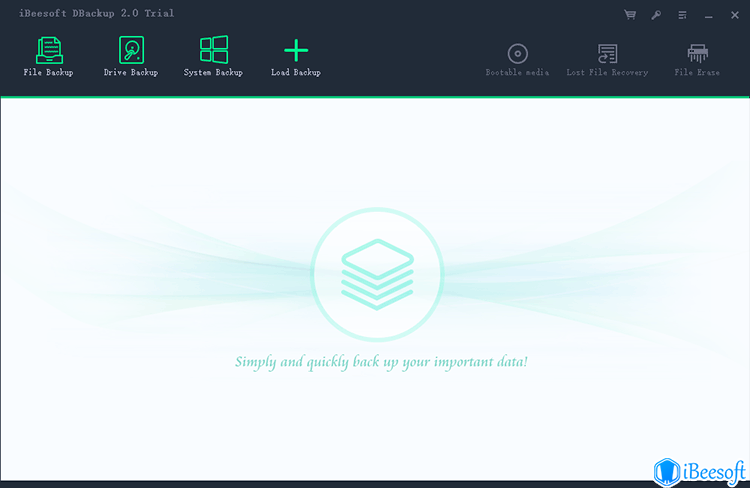 iBeesoft Dbackup enhances the ability to backup files, partitions, an operating system, and disks with high security. With a complete backup available, should a disaster occur, restoring a PC becomes a simple task. this Windows 7 image backup software can helps anybody to backup image for Windows 7 in a few simple clicks – thanks to the quick and straightforward steps that help in setting up the entire process. The software is reliable and provides complete backup tools. With the options available, one is bound to create a backup of everything on a computer, including the operating system. Additional options including backing up partitions of HDD and external HDDs. The primary benefit of the program is the automatic backup setup option.
Your Safe & Reliable Hard Drive Image Backup Program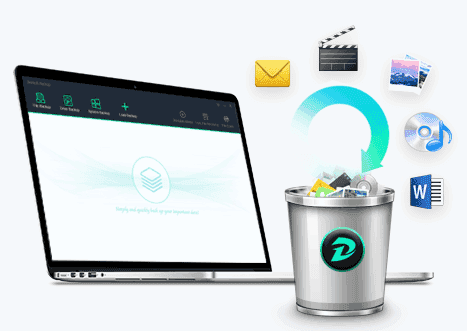 It can easily create an image to transfer your files/Windows system from one drive to another disk, SSD, USB drive, or other external storage devices without loss.
The disk imager offers multiple backup modes such as full image, incremental, and differential.
When a disaster occurs, you can completely return the Windows 7 system or hard drive to the original state. You can also clone HDD to SSD or other drives in Windows 10/8/7/XP.
Pros:
Secure algorithm for Windows 7 drive image backup.
It has automatic backup options to save a lot of time for you.
Cons:
RAID drive image backup is not supported
2. Acronis True Image
Overall Reviews:
★★★★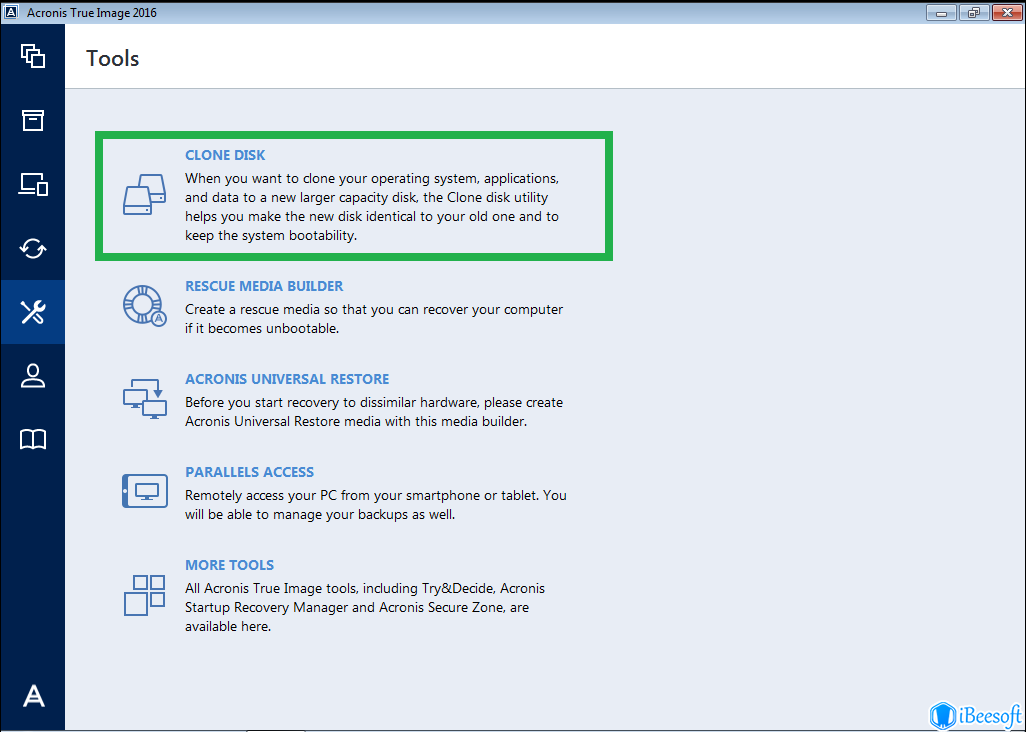 For all individuals who are searching for a quick and reliable solution, Acronis True Image is the answer. Nothing is strengthening related it won't do, and no alternative it doesn't give. It even provides ransomware insurance. The only clause is that it may be needless excess for the typical client who needs to back up their information.
Pros:
Wide-ranging backup options and abilities
Imaging, sync functionality, and file backup
Online storage component
Cons:
Heavy system footprint
Somewhat unintuitive user interface
3. EaseUS ToDo Backup Home
Overall Reviews:
★★★★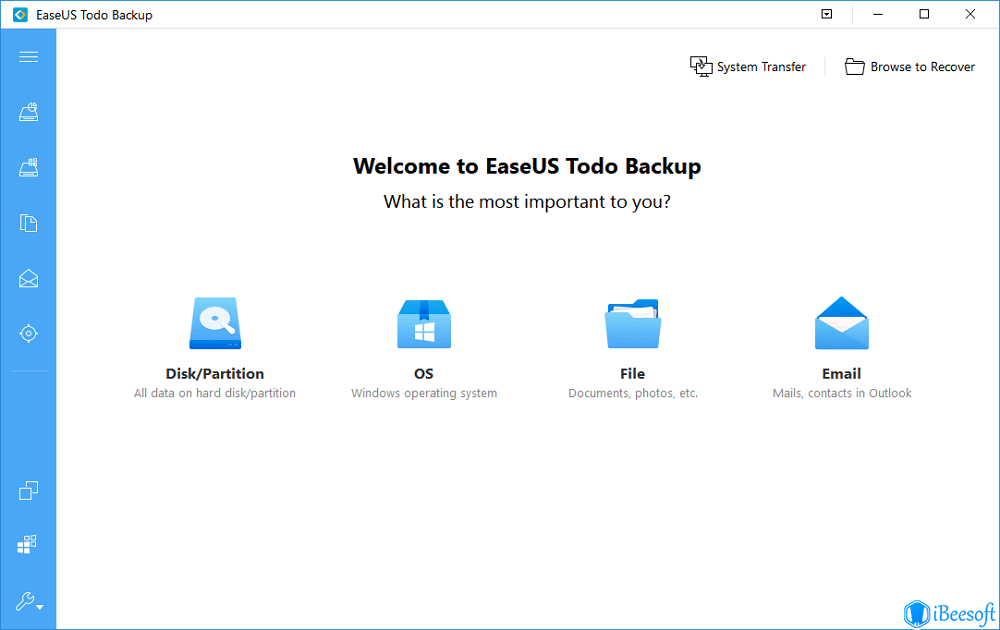 EaseUS ToDo Backup received an improved user interface and a considerable rundown of highlights. In spite of the absence of everyday document support and synchronize capacities, supporting Dropbox, and other online areas is an added advantage. It is also perfect for creating Windows 7 disk image.
Pros:
Image and comprehensive backups
Clean user interface and workflow
Backups several clouds services such as Dropbox, Google Drive, and others
Cons:
Absence of file synchronization and mirroring
Only online help
4. Cobian Backup
Overall Reviews:
★★★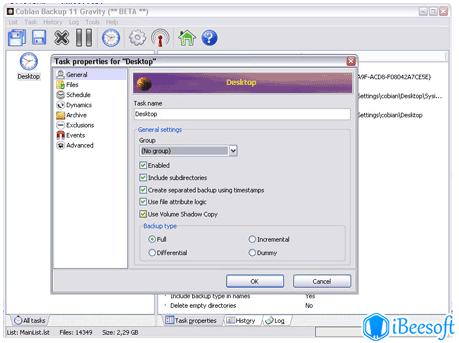 Incredibly all around custom-made to the undertaking of record support, Cobian Backup gives pretty much every appropriate choice - including the capacity to run remotely. It's not a lot to take a gander at; however, it's anything but difficult to utilize, and in all respects pleasantly - one occupation can be used to back up to various areas.
Pros:
Works as an application or a service
Operates remotely
Simple software
Cons:
File backup only
Outdated appearance of the user interface
5. ShadowMaker Pro
Overall Reviews:
★★★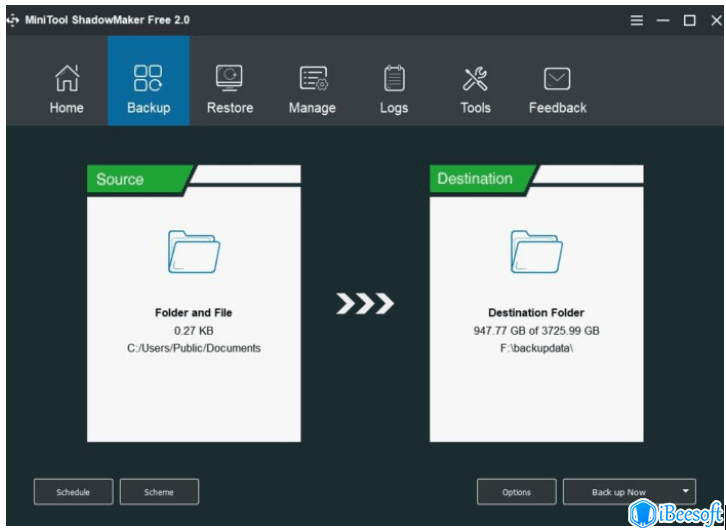 ShadowMaker Pro 2.0 includes the record and organizer support that was missing, but on the other hand, is sufficiently overwhelming on the disk to the extent that it hindered the system functionality. An exceptionally pleasant program, yet not precisely full enough grown to choose a subscription. Helps in creating Windows 7 hard drive image backup.
Pros:
Free version is sufficient for everyday user
Logical and intuitive interface
Cons:
Minor user interface bugs
Heavy usage of the disk during processing an option
Step-by-Step Guide on How to Use Best Disk Image Backup Tool to Create a Windows 7 System Image File
iBeesoft DBackup is an expert program intended for clients to do backup of files, backup of drives, backup of system, and making bootable media, making a safe security of information and system on PC, external HDD, thumb drive, USB drive and others, forestalling information loss because of improper handling of data, OS crash or any mishaps.
PC operating system holds immense importance. It decides how a PC performs. On the off chance that the computer OS crashed, at that point, one has to set it to initial settings or reinstall again. Fortunately, in the event of such a situation, if there is a backup, then restoring it is simple.
The following is the guide of Windows 7 image backup software. Following the steps will be helpful for anyone to create an image of the Windows 7 operating system.
Step 1: Associate the external hard drive with a PC first if one is willing to set a backup of the computer operating system to an external HDD. If not, simply overlook it. In the first window, choose "System Backup" option.
Step 2: In the next screen, one can choose different options before beginning the process. It includes selecting the backup destination path, setting an automatic backup, sector backup and others. After selecting the parameters, clicking the "Start" button will begin the process. The time taken to complete process is lengthy.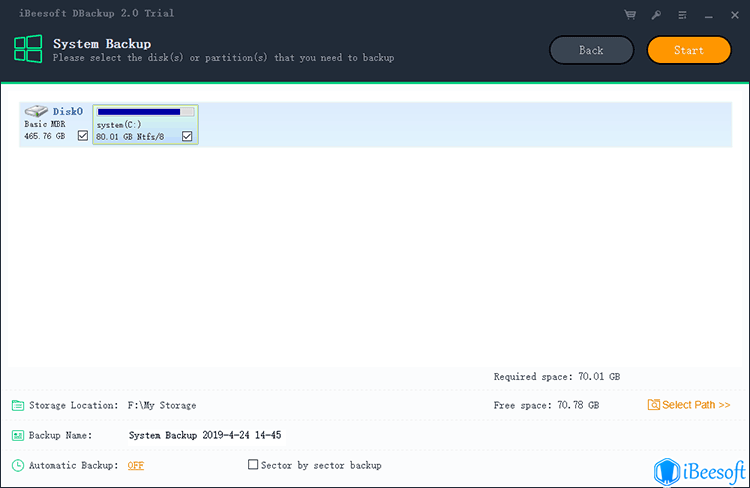 Step 3: After completion of the backup file, it is possible to set preferences of the backup file according to the requirement.