How to Backup your Computer to OneDrive
Microsoft OneDrive is a cloud storage service that allows you to backup all of your important files such as business documents, photos, videos and many more things to online cloud service. OneDrive provides a way to access your files across multiple devices such as a PC, mobile phones and tablets. It ensures that you always have access to your important files anytime with your device. In this article, we will go through the complete process for how to backup PC to OneDrive cloud. Follow the steps given in the following procedure and you will have your data backed up to Microsoft's cloud service in no time.
Method 1: Taking Backup with Microsoft OneDrive
Method 2: Alternative to Backup Computer to OneDrive (No Size Limit)
Method 1: Taking Backup with Microsoft OneDrive
Before the backup computer to OneDrive cloud process begins, make sure you have OneDrive installed on your Windows computer. Most of the Windows PCs already have OneDrive pre-installed so all you need to do is search for the app on your computer and launch it.
Step 1: Press the Windows key, search for OneDrive, and click on it. It will launch the OneDrive backup desktop app. Once that is done, you are ready to backup PC to OneDrive.
You will be prompted to sign in to OneDrive cloud service. Enter your Microsoft email address and click on the Sign In button. It will then ask you to enter your password. Type in your password and click on the button that says Sign in.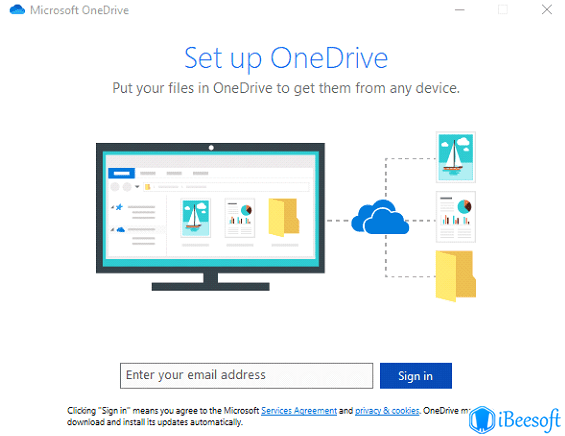 Step 2: After you have successfully signed in to your OneDrive account, click on the button that says Next to continue with the OneDrive backup PC procedure.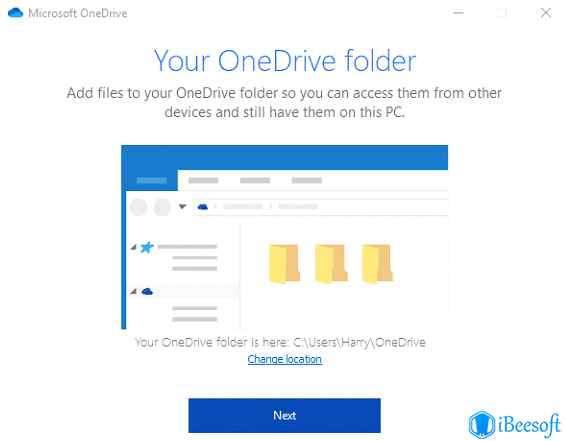 Step 3: The free account should work just fine for most users so go ahead and click on the option that says Not now to continue with your free plan. You will then be offered to upgrade to a paid OneDrive account where you pay a monthly fee and in return, you get more space to store your files as well as various other premium features.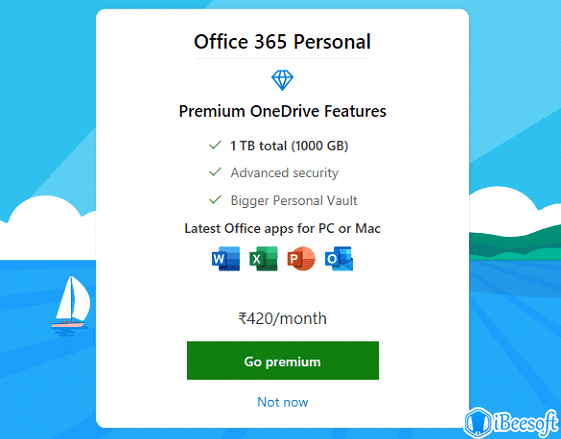 Step 4: The app will show you a few tips so you can get the most out of it on your computer. Once you are past the tips screen, you will see a large checkmark on your screen indicating you can now back up your files. To get started, click on the blue button that says Open my OneDrive folder.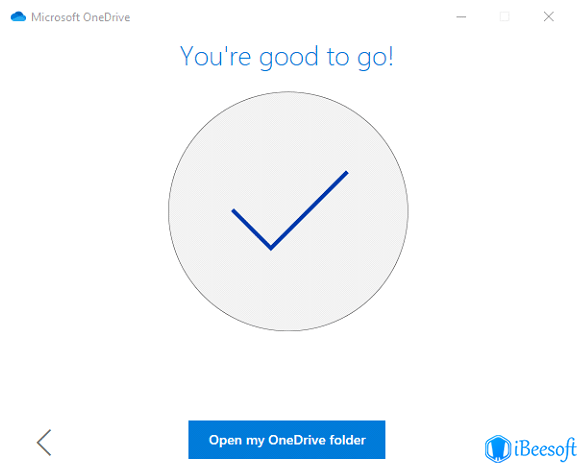 Step 5: Launch the File Explorer utility on your computer. This can be done using two ways. Either click on This PC on your desktop or press the Windows + E keyboard shortcut to quickly launch the OneDrive backup PC utility.
Step 6: You will notice a new entry in the left sidebar of the File Explorer utility. It is called OneDrive and clicking on it will open your OneDrive storage account. Any files that you want to backup to OneDrive should be placed here in this folder. Your computer will automatically upload these files to your account.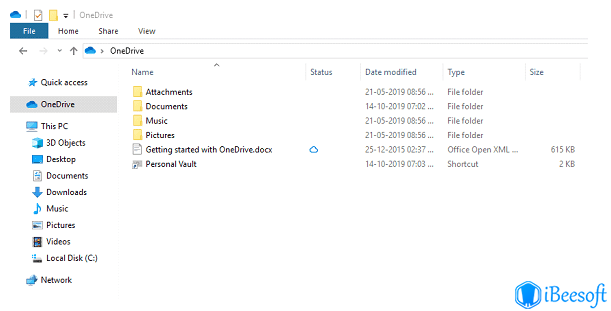 That is how you backup computer to OneDrive. Like any other software or service, OneDrive also has its advantages and disadvantages. This is usually the information that helps a user decide whether to go for the service or not. Here are some of the pros and cons of the service.
Advantages:
Free Storage: OneDrive provides 5 GB of free storage to backup your files online.
File Sharing: All the files you put to OneDrive automatically turns them private. So you can only share with the people you want to.
File Organization: All the files you add to OneDrive can be sorted by its type so it makes easy to search for a specified file.
Ease Of Access: You have easy access to your files as the OneDrive program is available for multiple platforms including Android, iOS, Mac and Windows.
Disadvantages:
Insufficient Storage: 5 GB of free storage does not cut it for many users who have really large files to be backed up.
Privacy Issues: When your files are uploaded to OneDrive, Microsoft gets access to them which many of the users would not like.
Sync Issues: Some users have noticed that their files get modified when they are synced with their various devices.
It is now to you to decide whether you want to use OneDrive to backup PC.
Method 2: Alternative to Backup Computer to OneDrive
You can take a backup of your computer with some programs out there. One of the most efficient and powerful programs is iBeeSoft DBackup. It has been rated very well by many people who have successfully backed up their computers with ease and a few clicks. There are many advantages to do the backup with the program as it offers lots of features some of which are given below.
Your Safe & Reliable PC Backup Tool
(257)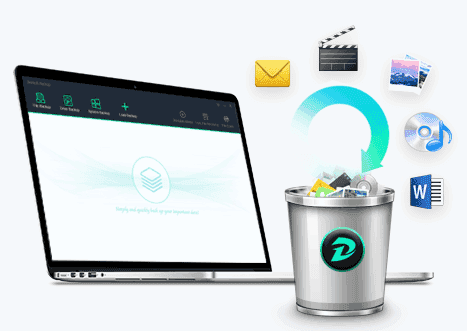 the Windows image backup software can set a Schedule to automatic files backup, multiple backup modes to choose from.
Clone anything including SSD, HDD, partition or a USB drive and many more.
User-friendly and modern interface, backup PC to external hard drive, built-in disk or other drives within 3 steps.
Using the aforementioned hard drive clone or file backup software to create a local backup of your computer is extremely easy. All you need to do is click on a few options in the software and it will backup your chosen data on your computer.
The following will walk you through the steps to use the program to create your backup.
Step 1: Go to the PC backup software website and download the program. Once you have downloaded it, install and launch the program on your computer. On the main screen, click on the option that says File Backup, Drive Backup, System Backup. Choose the one you need. It will show you all the available files, file folders, and hard drives on your computer.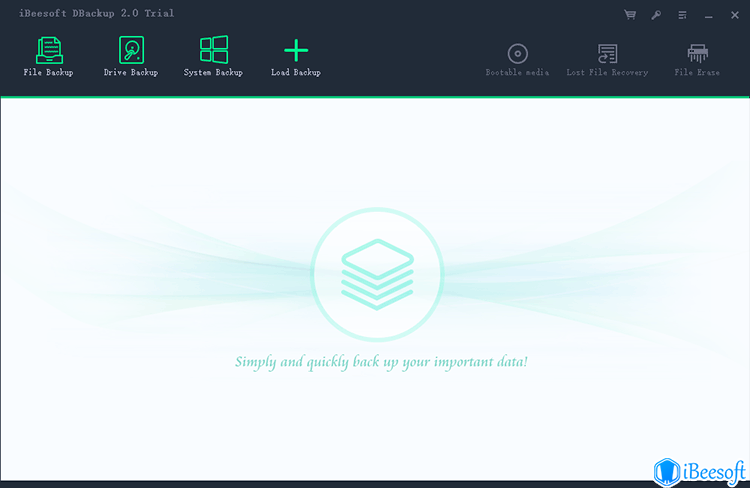 Step 2: Select a drive or any files that you would like to backup from the list given on your screen. Once you have made a selection, click on the button that says Start at the top right corner to start backing up your PC.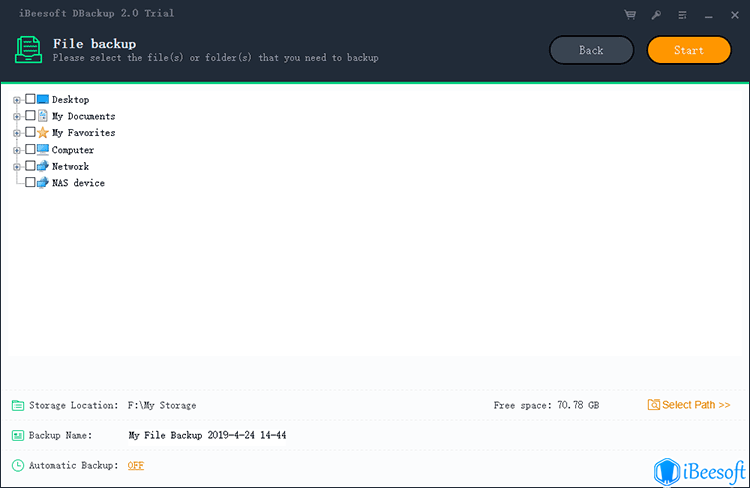 Step 4: Wait while the computer backup software backs up your chosen files. When it is done, you will see the following on your screen. That is all there is to it. A backup of your selected files has been successfully created and saved on your computer or other drives.