Top 10 Free Windows Data Recovery Software

Data recovery software provides the chance to get back the deleted files from your computer. You might have lost the files due to the corruption of the hard disk, deletion of a partition, or due to a virus attack. Regardless of the reasons, plenty of recovery software out there gives you retrieval chance. As choosing the best software is always a tedious task, we are providing you with the top ten file recovery windows data recovery software.
Part 1. iBeesoft Free Data Recovery - The best free Windows data recovery software
iBeesoft Free Data Recovery is a platform that helps in retrieval of deleted content from a windows PC in a few simple steps. The algorithm helps in tracking down the deleted file structure and makes it easy to recognize any file format. It is the major advantage of the program. Due to this, you can get back documents, music files, pictures, videos, and everything else.
Step-by-step guide for how to use iBeesoft Free Data Recovery for windows
Step 1: iBeesoft is providing the software as a free to use program for a limited period. Download and install the same on your windows PC. After completion, start it using the icon that appears on the desktop. you can uncheck "All File Types" checkbox and choose one or more file type(s). For instance, let us see how to retrieve photos. After unchecking the box, select only the "Pictures" feature from the list. Press Start to begin the process.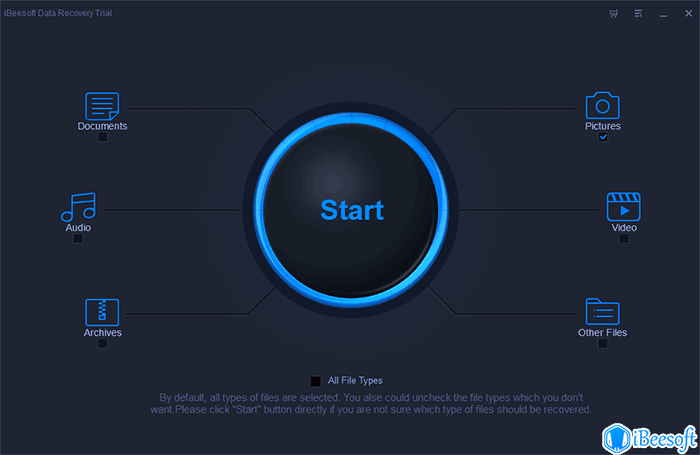 Step 2: The program will display the partitions of the hard drive in the subsequent screen. You can choose a particular partition, and press Recover to begin the recovery process. If the deleted file is in recycle bin then you have to choose the local system, that is, the C drive.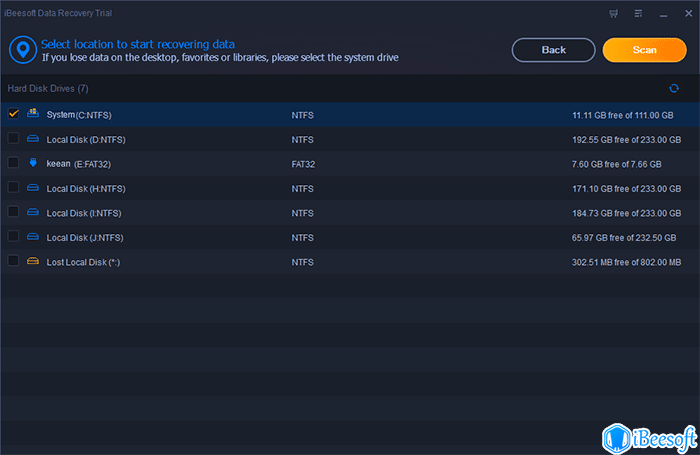 Step 3: It will take a while to complete the scan. After the end, it will show the files arranged in an order according to the data type. you can click the file/files from the available list, and then mark them in checkboxes, and press Recover. You can choose the destination to save the file.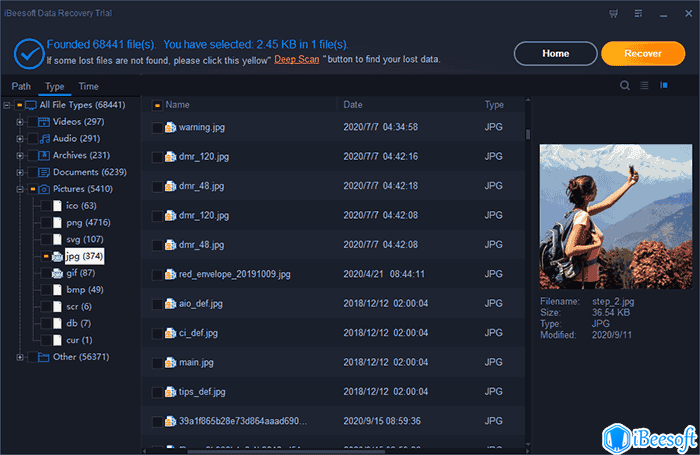 Tip: If you did not find the file, or the scan list shows a blank page, you will notice a message appear asking you to choose Deep Scan mode. You can do the same by clicking the link from the menu. It consumes a lot of time. Therefore, it is preferable to have patience until it finishes the scan.
Other 9 Best Data Recovery Software for Windows
1.Recuva
Recuva is incredible recovery software for Windows. It is effective in recovering any file with ease as a free and premium edition.
Supported Windows: Windows 10, 8.1, 8, 7, Vista, and XP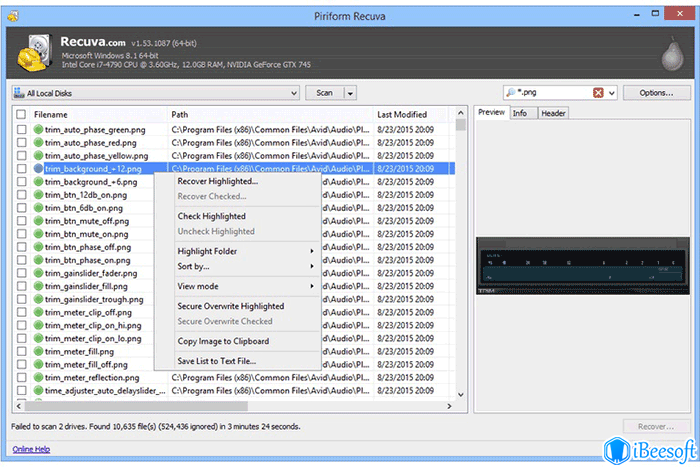 Pros:
Easy to use
Has both installable and portable version
Simple recovery wizard and advanced options
Cons:
Downloading is difficult
Installer will add additional files
2.TestDisk
Although it may not be powerful, as it is free and powerful, it is easy to use in recovering deleted files with ease.
Windows support: Windows 10, 7, Vista, XP, 2000, and NT4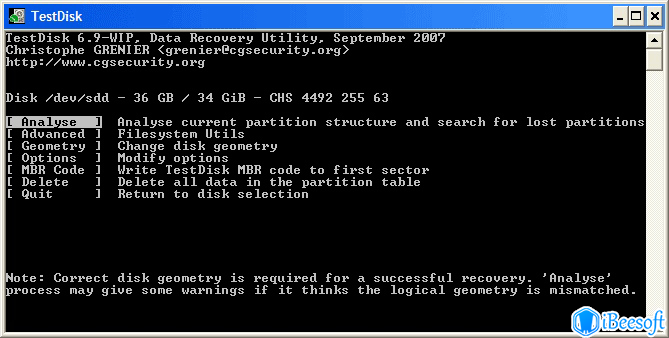 Pros:
Available for different platforms
Graphical interface
Supports different file formats
Cons:
Difficult to use for beginners
Little provision for help
3.Stellar Data Recovery
It features a simple interface and robust algorithm for quick recovery of files for different operating systems and file types.
Windows support: Windows 10, 8.1, 8, 7, Vista, and XP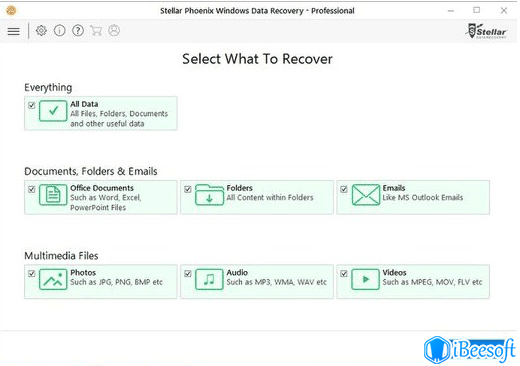 Pros:
Very useful for professionals due to its ability to recover from network drives and RAID drives
Cons:
Minor updates are free, but new versions require payment
4.Undelete 360
Scan any storage device, an external device, hard drive, and use the options provided to get the lost files in minimum time, as it uses the quickest algorithm and deep scan technology.
Windows support: Windows 2000 / XP / VISTA / Windows 7 / 2003 or 2008 Server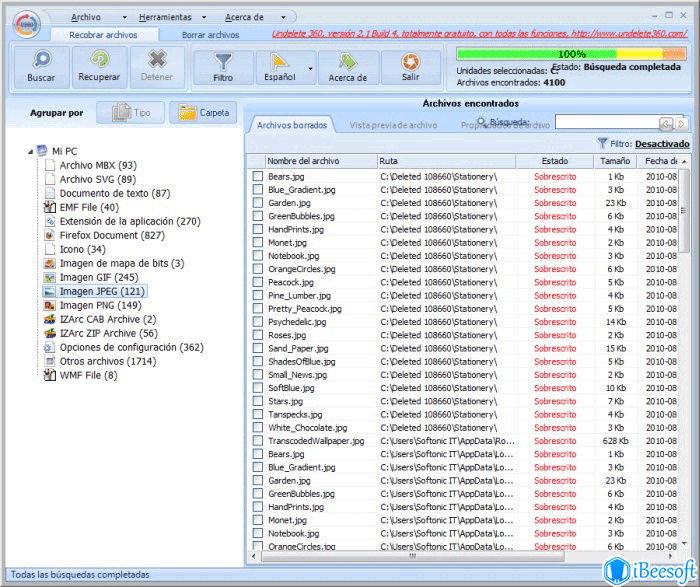 Pros:
Quick install
Supports different file formats
Cons:
It fails to recognize data even though there is the presence of records
5.Photorec
Photorec has a powerful algorithm to recover files from different devices. It helps in retrieving any file lost due to any circumstance.
Windows support: Windows 10, 7, Vista, XP, 2000, and NT4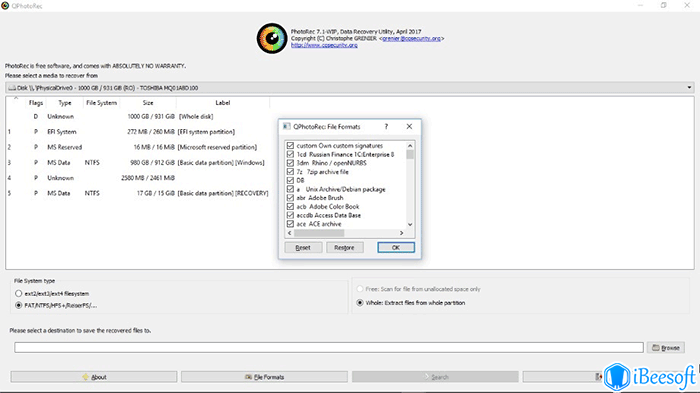 Pros:
Powerful algorithm
Graphical interface
Supports all file formats
Cons:
Confusing for users with no knowledge of using recovery software due to unavailability of the help file
6.Pandora Recovery
Pandora Recovery is a reliable and free recovery tool for getting back deleted content from any PC running on any version of Windows. The options provided make it quick to recover the content.
Supported Windows: Windows 10, 8.1, 8, 7, Vista and XP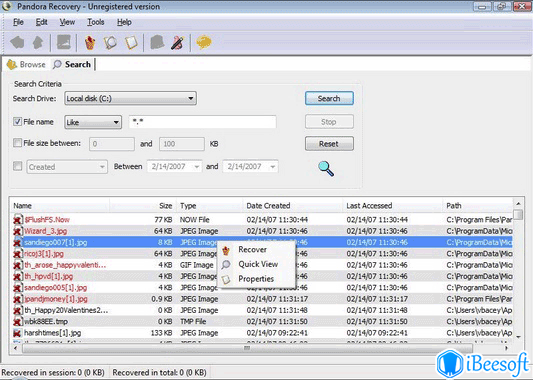 Pros:
Easy to use wizard
Recovers any file format and from any source
Cons:
No portable version
Additional installation of third-party programs
7.MiniTool Partition Recovery
The free version is capable of retrieving any file lost from a computer in a few simple steps.
Windows support: Windows 10, 8, 8.1, 7, Vista, XP, and older versions of Windows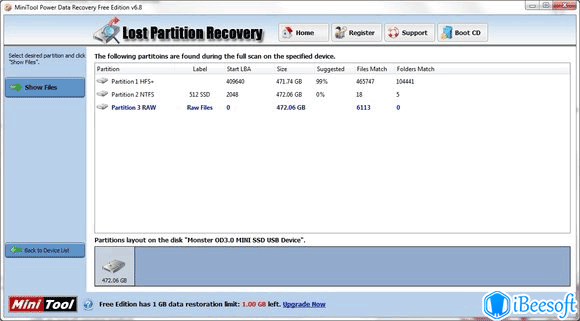 Pros:
Recovers 1GB for the free version
Simple wizard for quick recovery
Cons:
Cannot stop scanning the bad sectors
8.Wise Data Recovery
The software is quick and fast in recovering files from a computer and other external devices that store data.
Windows support: Windows 10, 8, 8.1, 7, Vista, XP, and older versions of Windows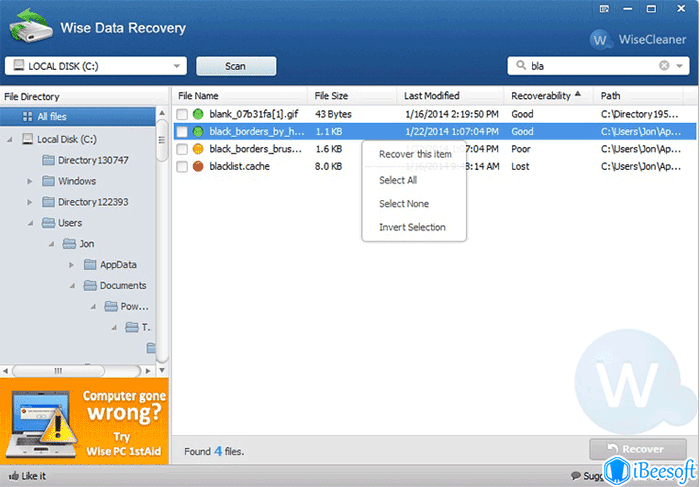 Pros:
Simple recovery wizard
Recovers multiple files at a time
Portable version is available
Cons:
Individual files do not possess their original folder structure
9.Puran File Recovery
Puran File Recovery helps in getting back deleted data from corrupted or lost partitions.
Windows support: Windows 10, 8, 8.1, 7, Vista, XP, and older versions of Windows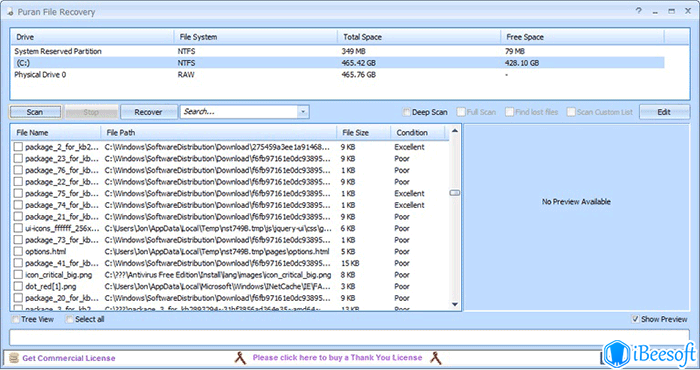 Pros:
Displays file condition and size
Cons: