A USB is an essential device in our daily personal and work life. Just like any device is called smart for being compatible with other devices, so a USB drive must be compatible with a different device or operating system to work softly. There are three file systems in windows: NTFS, FAT32, and exFAT. But due to the best compatibility of FAT32, people want to format USB to FAT32 in Windows 10/7. As the most important cause behind formatting a USB drive to FAT32 in Windows 10/7 is to make the USB drive compatible with different devices or operating systems. So in this article, we are going to learn how to format USB to FAT32 in Windows 7/Windows 10 and know why we actually need this.
Part 1: Why You Need to Format USB to FAT32 on Windows 10/7 PC
Part 2: How to Format USB to FAT 32 in Windows 10/7
Part 3: Recovery of the Data from USB Drive after Formatted
Part 1: Why You Need to Format USB to FAT32 on Windows 10/7 PC
FAT 32 in the oldest file system of Windows, replacing FAT16 with the launching of Windows 95. The two new and modern file systems in windows are NTFS and exFAT. There can be various reasons why you need to format USB to fat32 in Windows 10/7. According to us, below listed are some of the common reasons behind it.
FAT32 is the oldest file system of Windows due to which most external device comes with FAT32. Flash drives we purchase that also come formatted with FAT 32.
There are other modern file systems, but FAT32 is compatible with all modern computers and old computers as well, which enhanced its popularity.
Mostly it is used on removable devices to use the USB in different systems so that it works well with all of them.
Part 2: Guide for How to Format USB to FAT 32 in Windows 10/7
Fat 32 is perfect for files less than 4GB. So if you have less than 4GB data, then it's highly recommended. You can get a maximum 8 TB partition size in a drive, which is much more. Here is a step by step guide for how to format USB to FAT32 in windows 7/10.
Step 1: Connect the USB drive to your Windows device. Click on My computer. You will see the USB drive there. Connect your USB drive to the device and click on the Open folder to view files option.
Step 2: Right-click on your USB drive and click on the Format option. From the window, select FAT32 from the drop-down bar under the File system.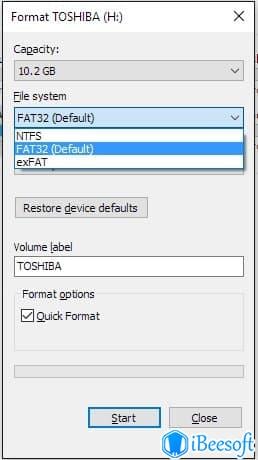 Step 3: Click on Start and OK to commence the formatting USB drive to FAT32 process. Once the formatting is completed click on OK.
Part 3: Recovery of the Data from USB Drive after Formatted
This part is literally a bonus for you! Before you format your USB drive, you need to keep a backup of your drive. If you keep a backup of the necessary files present in your USB drive, you can restore them anytime. So you shouldn't forget to take a backup USB drive before formatting. For backup, you can try the most popular backup software named iBeesoft DBackup. This is the most reliable and user-friendly backup software.
Suppose you forgot to make a backup and already formatted a USB drive to FAT32 Windows 10/7, no need to worry. We also have a solution for that. You can use iBeesoft Data Recovery to recover the data. It's an amazing data recovery solution for you even if you have no technical skills. You can easily handle all the steps of recovering your data on your own because of the user-friendly interface and powerful system.
Your Best Formatted USB Drive Recovery Software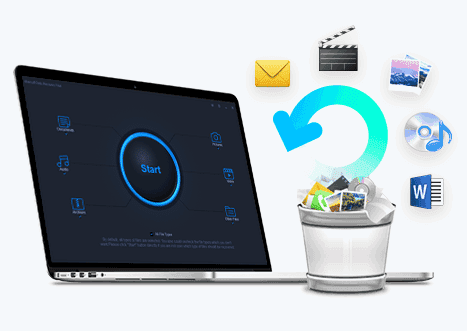 It provides fully safe and effective data recovery after format USB to FAT32 every time. It's easy to use and highly effective recover USB drive on Mac or Windows for everyone.
It can recover data in any situation including accidental deletion, cleared recycle bin, accidental format, inaccessible or unreadable drive/partition, partition loss due to clone or repartition, drive corrupted, data lost due to the wrong operation, virus attack, etc. and more.
It can recover data from PC, server, SD card, Digital Camera, Camcorder, External Hard Drive, USB Flash Drive, and more.
It supports various file types including pictures, audio, videos, documents, archives, and more.
Step-by-Step Guide for How to Recover Files from Formatted USB drive
Download and install this unformat USB drive tool on the computer and connect the USB drive to your computer.
Step 1: Select File Types
Then launch the program and you will see the home page window of the program like the below image. There is a list of file types available for you to choose and now you need to select a file type that you need to recover or you can simply select them all. Now click on "Start" to proceed.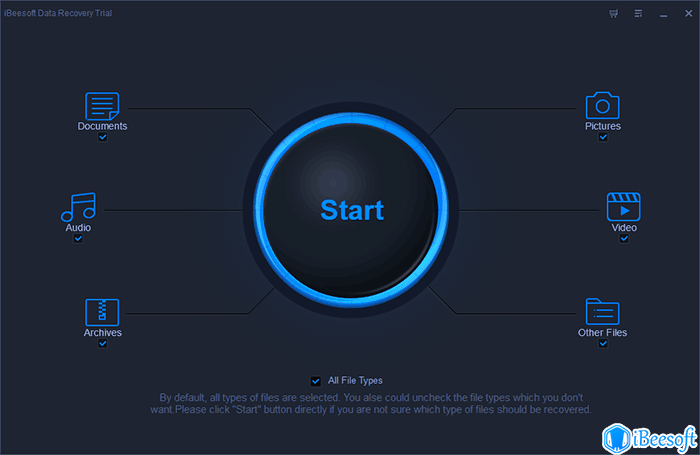 Step 3: Choose Formatted USB Drive to Scan
On the next window, you will see a list of all the hard disk drive partitions/locations available on your computer. You need to choose the USB drive and click on the "Scan" button to start the scanning process.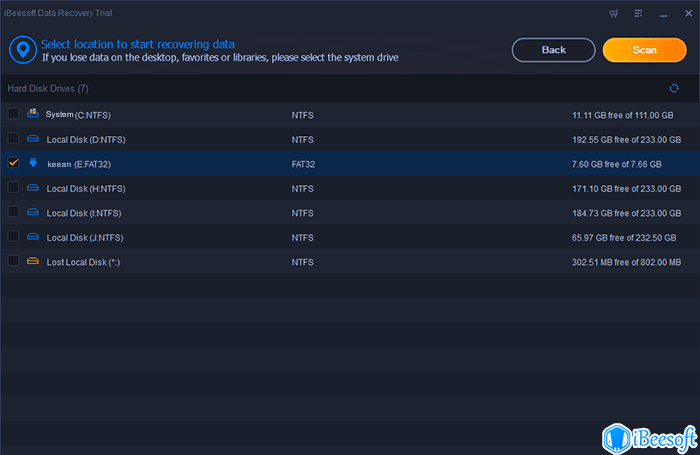 Step 4: Preview and Recover Data after Format USB Drive to FAT32
Finally, you will get a window where all the files that you lost from your USB drive listed on your screen. Now if needed, preview the files that you want to recover and choose. After selecting all the files, click on "Recover" to start recovering all the files on your computer.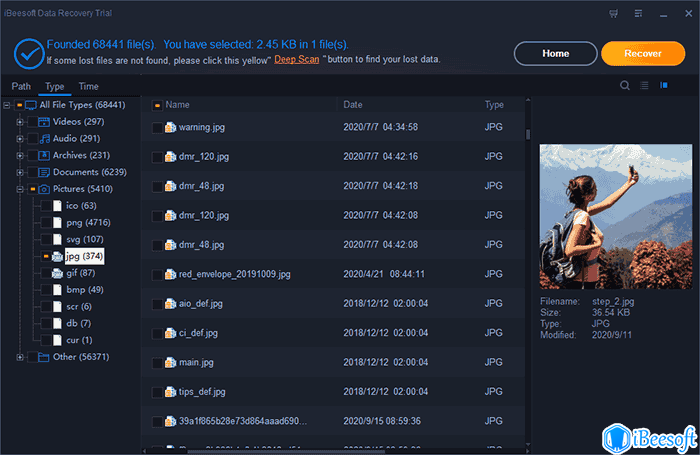 Now you know how to format USB to FAT32 in Windows 7/Windows 10 easily by using the traditional way. It will be easier for you by following the step by step guideline provided in this article. Also for keeping a backup of your data, you can use iBeesoft DBackup without any doubt as this is the best tool to back up all your data. If you forget to keep a backup before formatting the USB drive, then start using iBeesoft Data Recovery software in order to get back all the lost data in no time.