Why need to format SD card for Canon camera? There are many reasons that you have to do it to improve the performance of Canon Camera. For example, you find it takes longer for the camera to take pictures or it seems it doesn't work smoothly when you edit or transfer the photos from Canon camera. It happens mostly because you need to clear it. And sometimes, an error appears for taking pictures with Canon camera, to fix the issue, the first tryout should be formatting the SD card in Canon camera. It works most of the time. Here are the 2 simple ways to format SD car for Canon camera.
#1. Format SD card for Canon camera on the device directly
#2. Format SD car for Canon camera on computer
#1. Format SD card for Canon camera on the device directly
If you're sure you need to format the Canon camera SD card right away or without any extra device, you can do it directly on the device itself.
First, make sure the SD card is in the card slot properly. If you trying to format an old SD card and use it on Canon camera, you need to power off your camera and insert the SD card to the card slot first.
Second, power on the Canon camera. From the navigation wheel, try the buttons left or right until you're navigated to "SET" or "SETTINGS".
Next, find the submenu "Format card" in the "SET" or "SETTINGS" menu. That's it!
#2. Format SD car for Canon camera on computer
If you're a new user of Canon camera, it's better to format Canon camera SD card with a computer. It is very easy. And before the formatting, you can backup important photos and videos to avoid data losing. Follow the steps.
First, Power off your Canon camera. Remove the SD card from your camera.
Second, Insert the SD card to your computer SD card slot if there is one. If not, you need to connect the SD card to your computer via a e-card reader or you just keep the SD card to your camera and connect your camera to compute via a USB cable.
Next, When the SD card appears on your computer as an external hard drive, you can right-click on it and select "Format". Confirm the operation and get it done.
Please note that formatting SD card in Canon camera will result in all data on the SD card erased. For the sake, you need to back up all photos and videos from Canon camera before doing the format. If you accidently format SD card for Canon camera and get everything deleted, you need to try iBeesoft Data Recovery to retrieve them, the sooner the better. Otherwise, you'll lose them permanently.
How to Perform Canon Camera SD Card Formatted Recovery
Videos and photos formatted in SD card on Canon camera are not gone right away. Some of them are still on the SD card, waiting to be overwritten by new data. If you haven't generated any new data by performing further operation, it is very likely for you to retrieve these files. iBeesoft Data Recovery is a professional yet affordable SD card data recovery software to do the task. It is fully compatible with all the video and photo formats in Canon camera. And you can run it either on Windows PC or Mac to perform the unformat SD card for Canon camera. Check out the steps for how to use it.
Step 1. Download and install the software on your computer. You can click the button below to download it. It is free of virus. Feel free to use it on Windows PC or Mac. Choose the version that's fit for your computer operating system.
Step 2. Connect your formatted SD card with your computer via a USBA cable or e-card reader. By either way, your purpose is to make sure the connection is right and the computer detects it as an external hard drive.
Step 3. Launch the software. From the main window, please keep "Pictures"and "Videos" checked and uncheck the other type of files. By doing this, it means you only need to recover formatted videos and pictures from the canon camera SD card. Click "Start".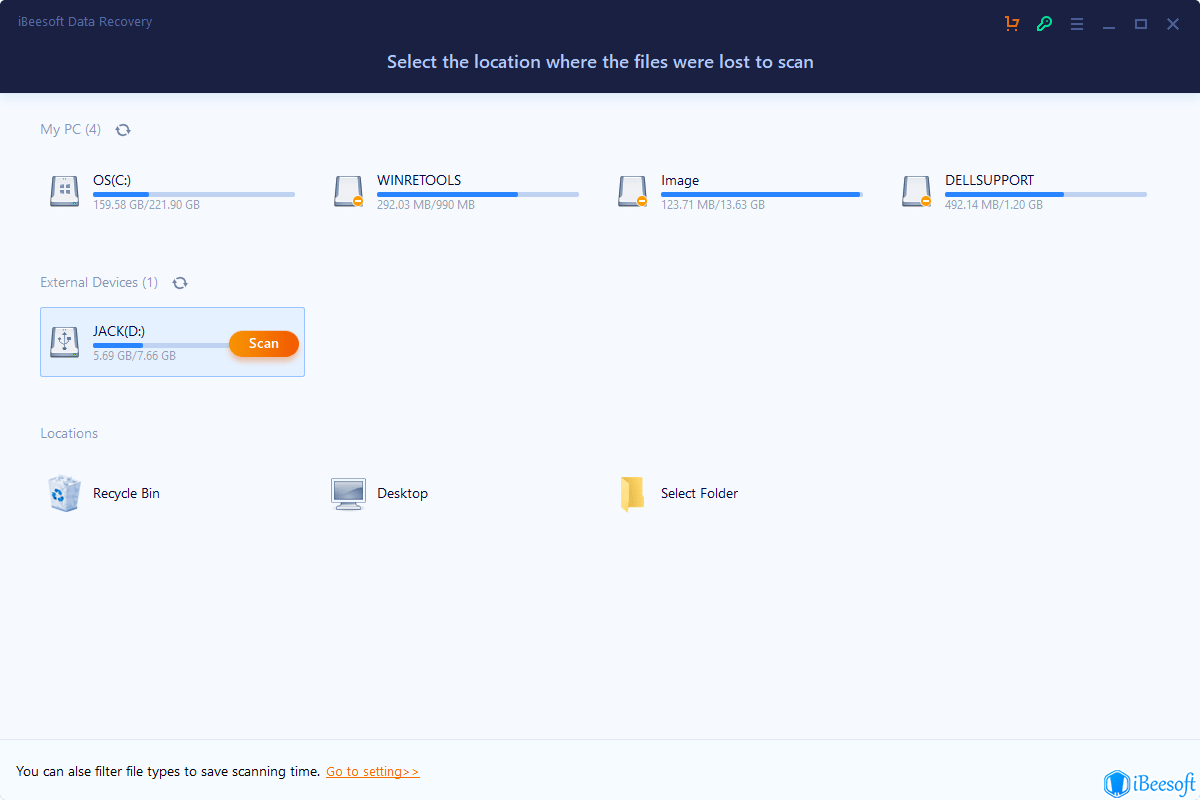 Step 4. Select the external hard drive that stands for Canon camera and click "Scan". Letting the software looking for files for you.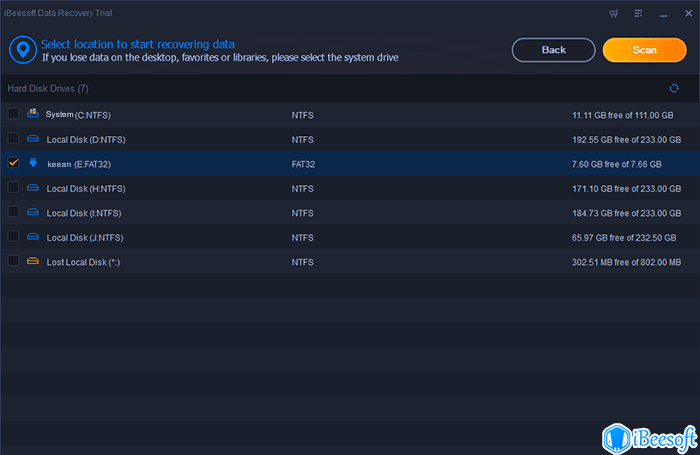 Step 5. Foolproof steps for formatted data preview and recovery. During the scanning process, you can click the "Stop" button to pause the process if you see it has found the target files for you. If not, please wait patiently for it to finish the scanning process. It might take a few minutes. Select the target files and click "Recover" to save them on your computer.