How to Recover Nikon Deleted Photos

You can see people are asking for how to recover deleted photos from Nikon D3100, D5100, D3000, D7000 and D3200, etc. on the internet. It is not a coincidence that you delete the photos from Nikon camera and want to recover them. Every Nikon owner is likely to make the same mistake and want to recover deleted pictures from Nikon. Don't worry. Solutions are always created to solve such kind of situation. Here is the way for how to recover Nikon deleted photos.
First and for the most, you need a professional Windows or Mac data recovery tool which should be installed and work on your computer, as well as be able to recover files from Nikon camera. You can search for such kind of tool over the Internet. In this article, I'd strongly recommend you try iBeesoft Data Recovery. It is a great tool which meet your requirements to recover deleted photos from various type of Nikon camera. Read more the learn the details.
How is it possible to recover deleted photos from Nikon camera?
You must know that all files, including the deleted photos are saved on the SD card/CF card inserted to your Nikon camera, right? The principle for storage device is that it is can be emptied for new data. While it is not true that you delete a file on the storage device, it disappears right away. In fact, the deleted file is till on the device, but marked as useless data. It is invisible from you, a human being, and waiting to be replaced by new data. A software tool is able to find it and restore it. That's it! But you should remember, the sooner the recovery, the better result. Otherwise, it will permanently disappear.
How iBeesoft Data Recovery is able to recover deleted photos from Nikon
iBeesoft Data Recovery is specially designed for users to recover all kinds of files people are looking for. It can unformat and undelete almost all file types from hard disk/partition, USB drive, SD card, memory card, etc. Download the Nikon photo recovery tool to have a free try! Check out the simple steps for how to recover deleted pictures from Nikon camera with iBeesoft Data Recovery below.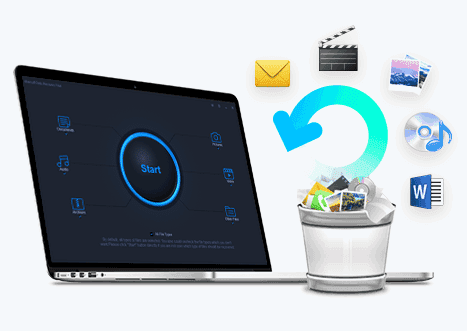 It supports to recover the photos type from Nikon. Generally, it's able to recognize all types of images, including JPEG, JPG, TIFF, TIF, BMP, GIF, PNG, XCF, etc.
It supports various SD card and CF card you've used in Nikon camera.
2 scanning modes. Quick Scan lets you find deleted photos from Nikon instantly. Deep Scan enables you to scan your Nikon camera deeper and more carefully for deleted photos.

Simple steps to recover Nikon deleted photos
Step 1. Install the Nikon photo recovery software on your computer. You can either download the Mac version or Windows version. It depends on your computer operating system. It is a standalone tool. To install it, you don't need any extra software installed.
Step 2. Use a USB cable to connect your Nikon camera to your computer, letting it recognized as an external hard drive. The best way should be remove the memory card from Nikon camera, and connect the memory card with computer via a e-card reader. It will reduce the chance to get the deleted photos overwritten by new data.
Step 3. Launch the Nikon picture recovery software and only keep "Pictures" selected in the main window. It tells the software to scan deleted photos only, saving you time for the scanning process. Click "Start" to the next window. From the next, you just need to select the hard drive that stands for your Nikon camera memory card. Click "Scan".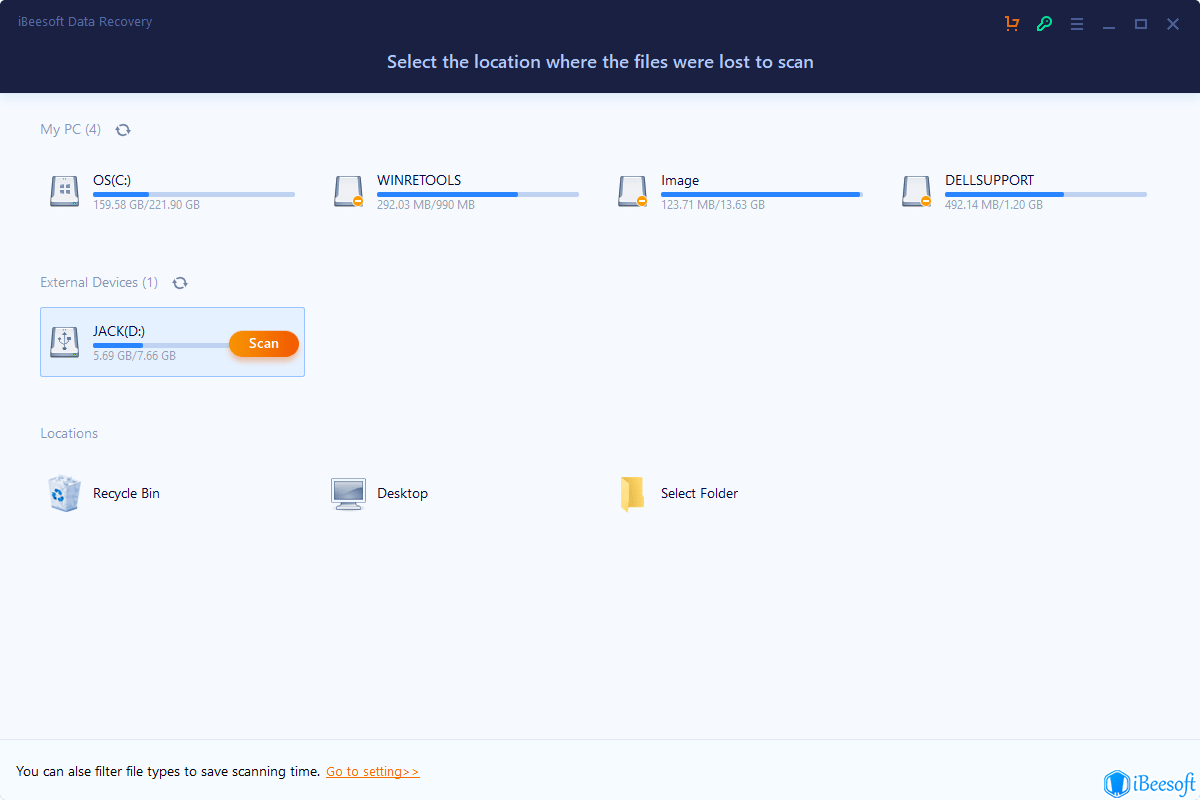 Step 4. The scanning process begins right away after you click the "Scan" button. If you haven hundreds of photos deleted from Nikon camera, then it will take a while for the software to scan for them. When it finished, you can select the photos to preview. When find the target files, select them and click "Recover" to save on your computer.