Top 6 File Eraser for Windows to Eraser Files from Computer and Hard Drive
Whether you want to secure erase files from Windows computer or hard drive, you need a professional file eraser, because you can't erase data on computer via your hands manually. In the following, I'm going to introduce you the 10 most popular Windows file eraser tools. For each tool, the main features and supported Windows operating system are covered. Choose the one that's right for you while you try to permanently erasing files.
#1.iBeesoft File Shredder
iBeesoft File Shredder is the first file eraser for Windows users I'd like to recommend. Compared with the following tools, this one is simpler, easier-to-use, and standalone for files erasing only. As you may guess, file erasing required the device file storage techniques. It is not as easy as you select a file and press "Delete". In this case, many professional Windows file eraser is quite complicated. To be honest, I can't understand some parameter for some tool while I did the research. iBeesoft is quite simple. As an ordinary person, you don't see any technique requirement from it. You just need to select files or directories, letting the software do the permanently delete files in Windows on the background.
The best file eraser allows you to delete 20 files for totally free. It's quite cool.
Supported Windows OS: Windows 10/8/7/XP/Vista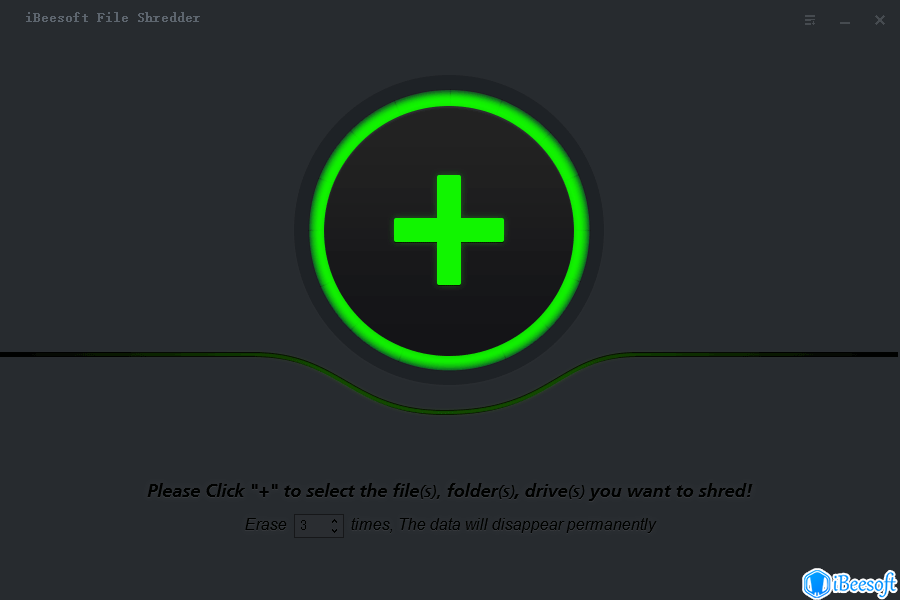 Download it right now!
#2. CCleaner
CClearner is the file eraser that have gained a good fame since it has been in the file erasing market for a long time. It also has an intuitive user interface. It is a comprehensive tool for computer. Besides letting people to erase files from Windows PC and Mac, it also comes with other features for cleaning junk files, privacy protection, real-time junk monitoring, defragmentation, file recovery, hardware analysis as well. You need to pay $24.95 to get the professional version.
Supported Windows OS: Windows 10, 8.1, 8, 7, Vista and XP. Including both 32-bit and 64-bit versions.
#3. Secure Eraser
Ascomp Secure Eraser is a big file eraser. It separates the file & folder deletion, drive/partition deletion, free space deletion, registry cleaning, and system cleaning one by one, letting you select the corresponding function you need to use. It is a great multipurpose file eraser if you want to clean more on your computer rather than just some files and folders.
Supported Windows OS: Windows 10/8/7/XP/Vista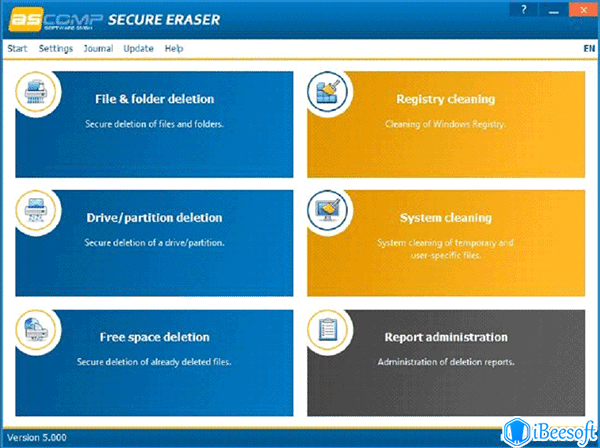 #4. Moo0 File Shredder
I would say Moo0 File Shredder is the simplest tool. It is too simple that you must regard it as a pop-up from somewhere on the computer, rather than a file eraser tool for windows. You just need to drop files or folder to the "Drop Box", letting the software erase them for you. Please note that this "Drob Box" is not the cloud service "DropBox", lol. Though it is simple, you still need some time to see how it works and how to use it.
Supported Windows OS: Windows XP/2003/Vista/7/8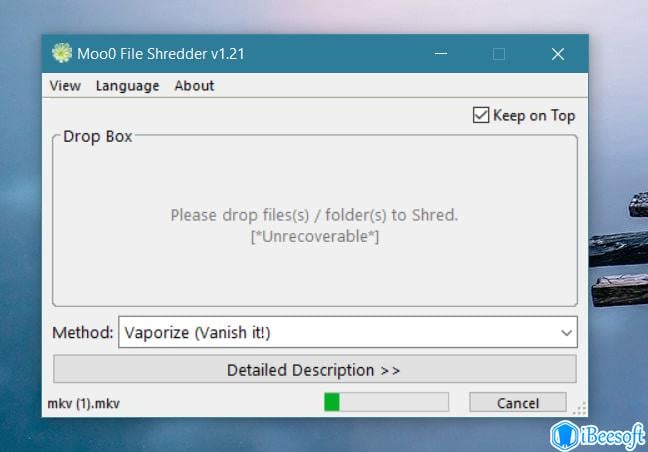 Another drag-n-drop file eraser that lets you drag and drop files or folders directly to the tool for erasing. Also, you can click the "Delete Folder" or "Delete File" button in the window, navigate to the directory to begin the erasing. The best feature of it is supporting the Department of Defense (DoD) shredding algorithm, which means the erasing it completely and permanently.
Supported Windows OS: Windows XP/Vista/7 and 8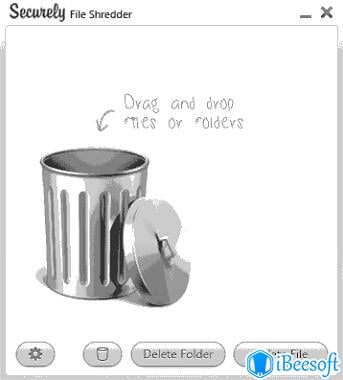 Like the other simple Windows file eraser, this one lets you erase files by simply clicking "Add Files" or "Add Folder". The only difference is that it allows you to create your own complex Scrub Types simply by using the integrated custom pattern editor and creating your own scrub sequences, using any of the above mentioned Scrub Patterns. For example, write specific characters over files
Supported Windows OS: Windows XP/Vista/7/8/2000