The answer to this question is "NO." There is no SD card data recovery application for Android devices. The reason behind for the unavailability of retrieving content from SD card is because the recovery application scans the entire phone inclusive of system directories. Android ensured that application developers do not gain access to the root directories of the operating system as part of security issue. Hence, it becomes impossible for any developers to develop a SD card recovery app for Android to retrieve content from SD card. Even though the content is still available on the SD card, installing an additional app to retrieve the content will permanently delete all the data.
A better way to retrieve content from the SD card is by using a recovery program available for Windows PC or Mac. With the help of such a program, you can quickly retrieve the missing content from the card without causing any additional damage. Furthermore, such recovery programs provide the advantage of retrieval of content based on categories such as photos, music, documents, videos, and more.
Recommended desktop data recovery software
iBeesoft Data Recovery excels in this region. With the help of the SD card data recovery software, it is possible for you to retrieve lost files from the laptop, server computers, PC, flash drives, smartphones, memory cards, camcorders, and cameras. This simple recovery wizard helps you in recover deleted or lost files from SD card on Mac or Windows with ease.
Step-By-Step Guide on How to Use SD Card Data Recovery Software to Recover Data from SD Card
Step 1: You can try the software for free by downloading the free edition available from the iBeesoft data recovery website. Finish the installation procedure and start the program. You will notice the following screen.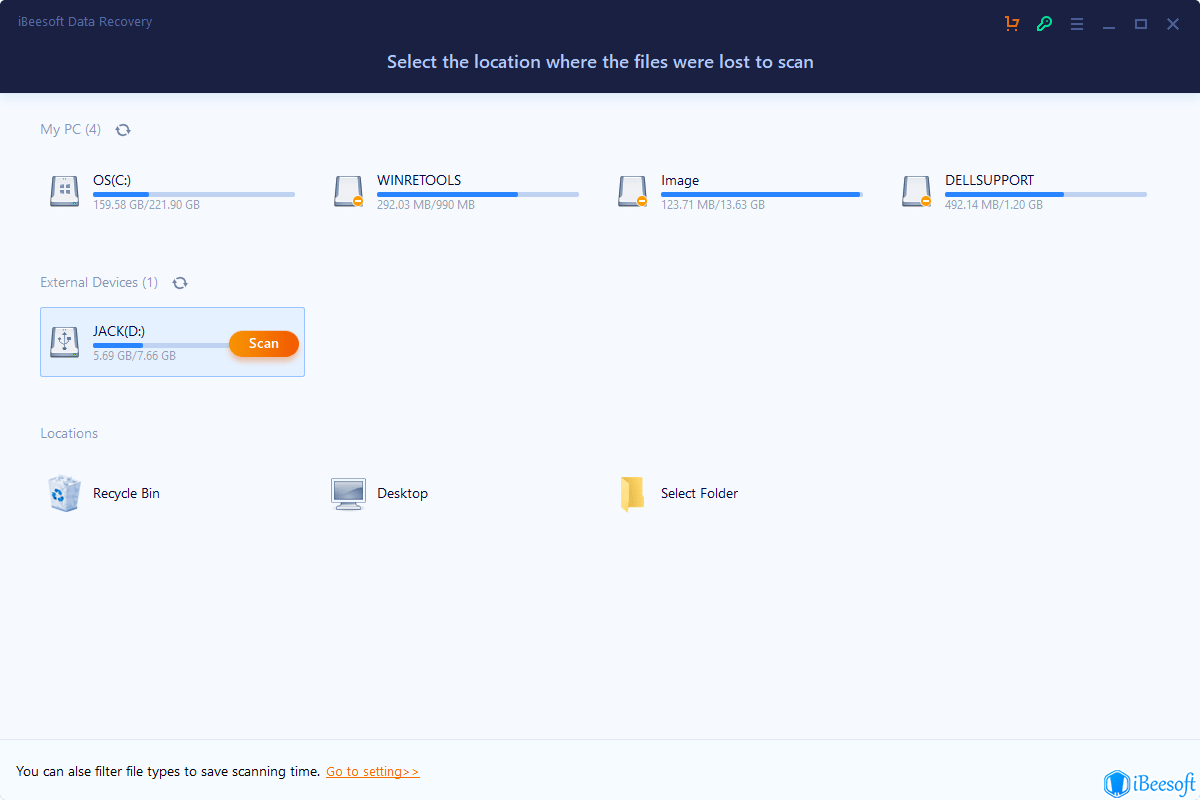 Step 2: As you can see, there are several categories through which you can quickly recover data. You can choose all the categories or pick only a specific one according to your requirement. For instance, let us say that you wish to retrieve the necessary photos in the SD card. Click Pictures and press Start.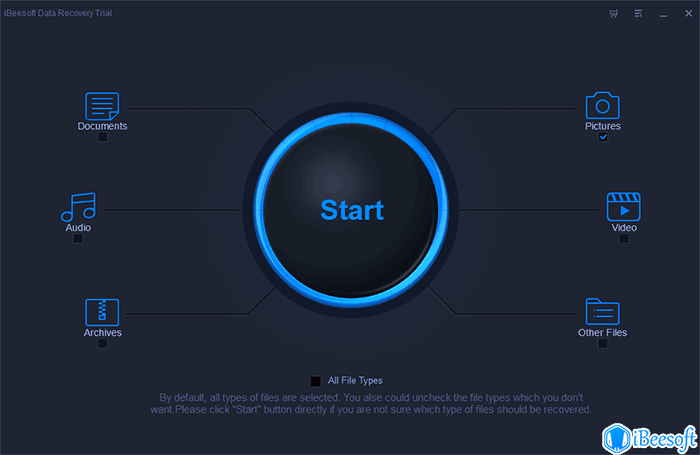 Step 3: In the subsequent screen, the program will display the partitions of available within the SD card (if available). Please select SD card of the lost file, and then click "Scan" button to start recover data from SD card.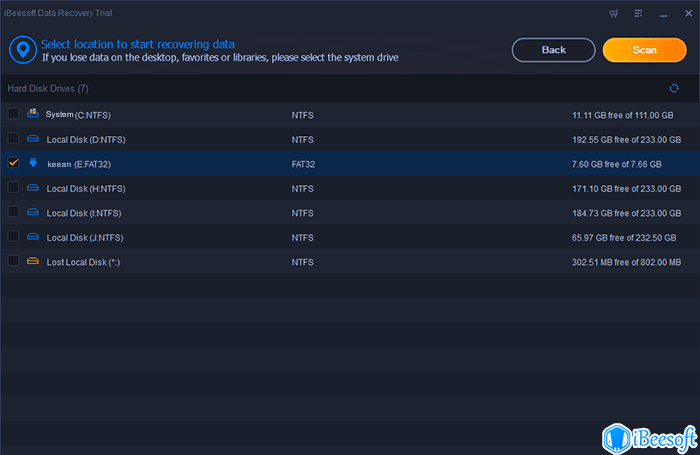 Step 4: Once SD card recovery app completes the scan, it displays the recoverable files. You can determine a particular file or select everything and press Recover button. You can then store them to the desired path. If you do not find the lost file, you can click the yellow "Deep Scan". It will be a comprehensive scan of your SD card. It can find more files, but it will take more time.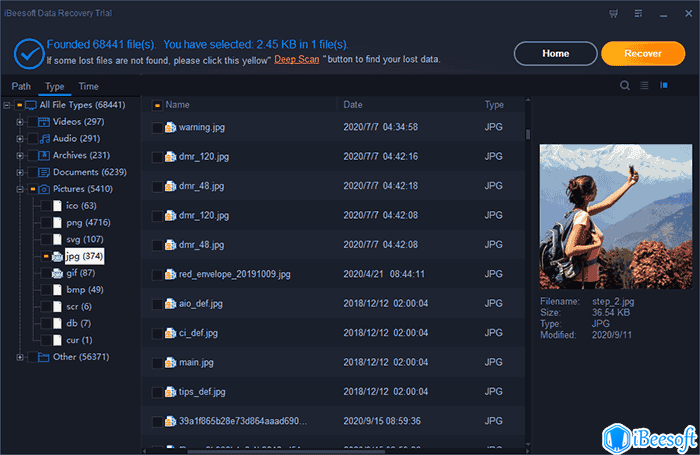 Other SD Card Recovery Tools You May Try as Well
1.CardRecovery
The software is helpful in the recovery of files from memory cards used in cameras. It supports both audio and video files.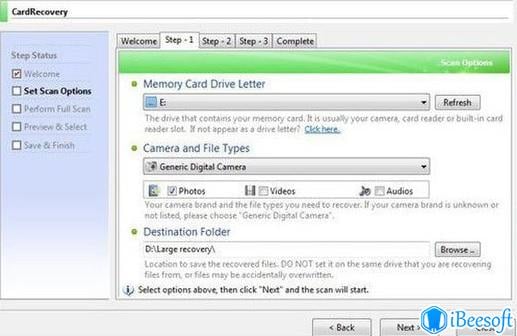 Pro:
Recover is both video and audio files successfully
Cons:
Fails to recover vector and production images
2.PhotoRec
PhotoRec is free to use program that is helpful in the recovery of lost files from any memory device. Although it uses command prompt mode, it is easy to navigate. You can quickly search and start the recovery option within a few seconds.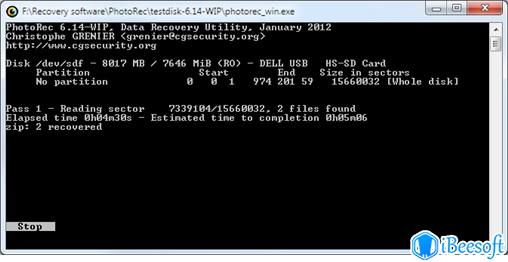 Pro:
Fast and efficient in extracting files
Free to use
Cons:
Command prompt interface makes it difficult for a beginner
3.Recover My Files
It is a powerful and feature-rich data recovery program that is capable of retrieving any file. However, the advanced functionality and the complex interface makes it difficult for a beginner to accustom to the layout.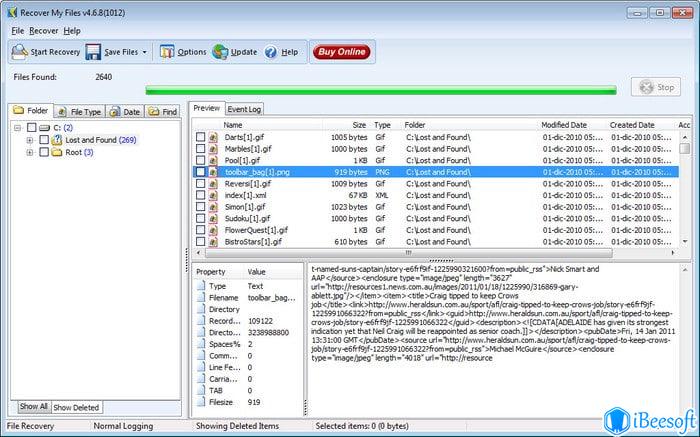 Pro:
Fastest scan period
Recovery speeds are high in comparison to others
Cons:
The interface is complex with highly technical features
4.Recuva
The free to download recovery program is capable of retrieving deleted files from any device that of Windows PC can recognize. It means you can easily recover the lost data from the hard disk that uses NTFS file system and FAT or exFAT system commonly found on USB sticks and mass storage devices such as SD cards and music players. The attractive interface makes it easy to navigate and choose an appropriate feature to retrieve files.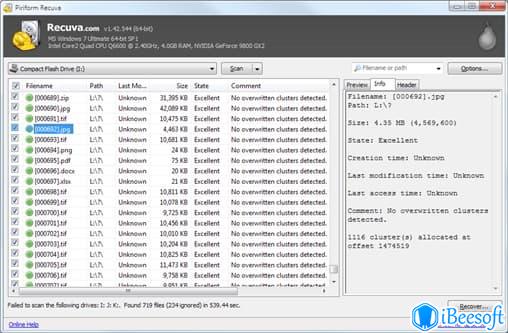 Pro:
Easy to use
Free software
Cons:
May not be powerful when compared with purchased alternatives
The scan returns under recoverable message even though there are files available on the disk
5.Remo Recover
Remo Recover is an affordable solution for retrieving data from SD cards. The software is also helpful in getting back lost data from hard drive and other storage devices. The success rate is high in recovering lost files from any device and even from reformatted drives.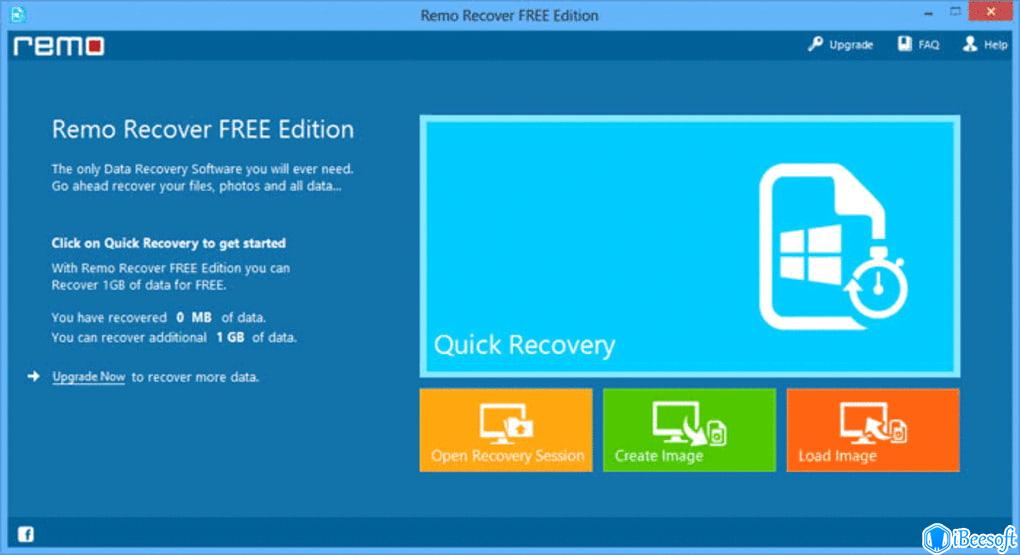 Pro:
The software is helpful in recovering photos and videos with high success rate
Easy to use interface
Cons:
It is not successful in recovering other file types
Conclusion
As you have seen that there are several programs with both advantages and disadvantages, it is time for you to decide the best platform that will be helpful in recovering lost data from your SD card. The recommended program, iBeesoft data recovery, is capable of performing data retrieval at high speeds and uses the deep scan technology to pull out every last file from any storage device.
A significant advantage of utilizing the program is its ability to recognize all the file formats in different categories. Download the trial copy today and experience the robust mechanism of the software.