How to Recover Deleted/Lost Photos from Memory Card

Calm down! There are always ways to solve all kinds of problems. No matter you lost your photos in memory card by accidental deletion, memory card formatting, or memory card attacked by virus, you can recover photos from memory card with the steps below.
Part 1. Step-by-step Guide for How to Recover Deleted Photos from Memory Card.
Step 1. Connect your memory card to the computer and stop using memory card after you find you have deleted or lost the photos you need. The lost photos are not gone immediately, but waiting to be overwritten by new data. If you stop using the memory card, no data will be generated, and the chance to recover the lost photos on the memory card is bigger.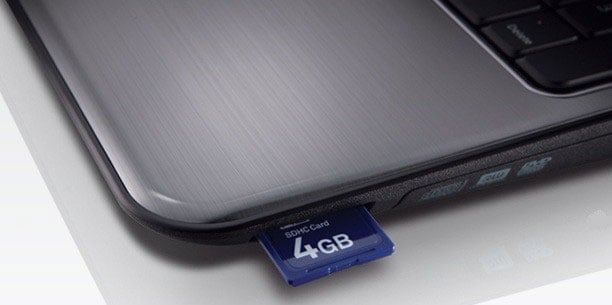 Step 2. Find a professional photo recovery software tool for performing memory card photo recovery. There isn't any shortcut like ctrl + shift + z to cancel the photo deletion for memory card. So if you don't use a tool to do the task, then your photos will disappear forever. I recommend you try iBeesoft Data Recovery. It is specially designed for people to recover deleted or lost files on all kinds of memory cards, SD cards, external hard drives, flash drives, and more. It is stable and reliable. Learn more details >>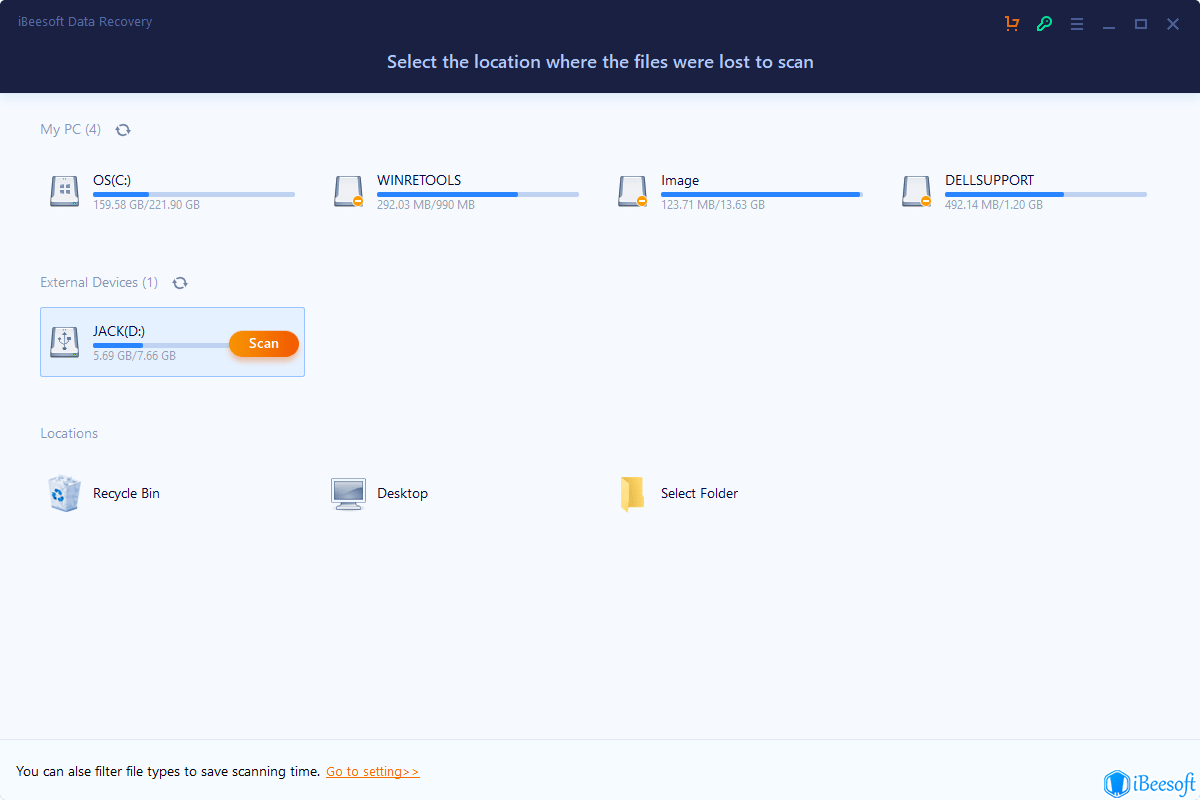 Step 3. Download and install iBeesoft Data Recovery on your Windows PC. It is fully compatible with all Windows operating system, including the latest Windows 10. Launch it, and select "Pictures" to recover. By default, all file types are selected. You need to uncheck the not wanted ones for saving you time for recovering only photos on your memory card.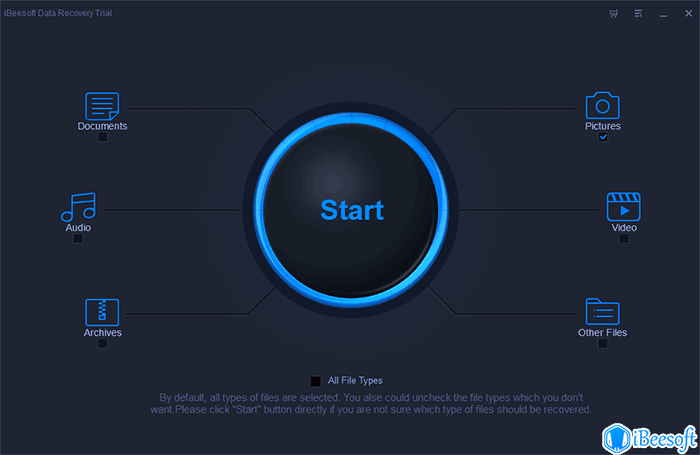 Step 4. In the window of iBeesoft Data Recovery, follow the wizard to select your memory card to scan. Before that, you must have your memory card connected with your computer successfully. It's quite easy. I'm not giving details about it here any more. After then, let the software can your memory card.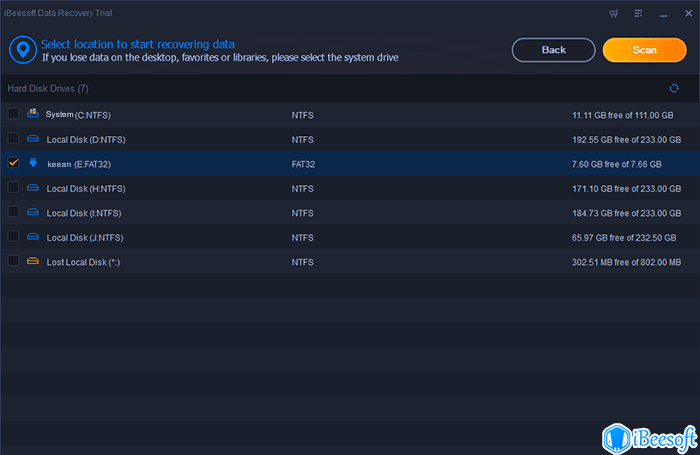 Step 5. In the result window, you can select your wanted photos from the memory card to recover by clicking the "Recover" button. To make it safe, please don't save the recovered photos back again to your memory card. Instead, save them to somewhere on your computer. Otherwise, some of them may get erased again.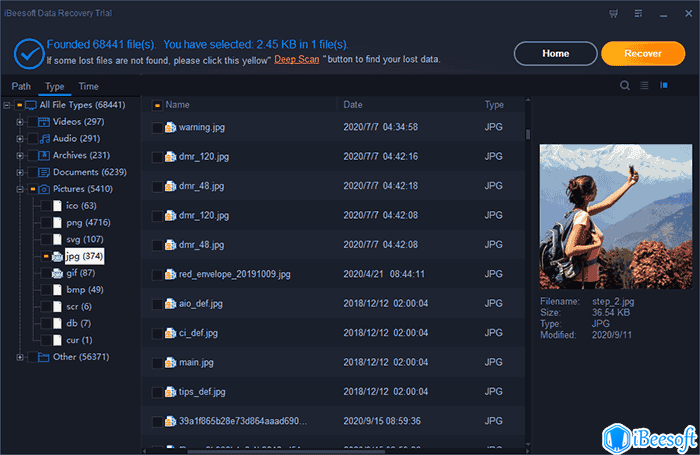 Part 2. Reasons for Why I Recommend you iBeesoft Data Recovery
Let me make it simple, if the size of all the photos you want to recover from a memory card is smaller than 200MB, you can use iBeesoft Data Recovery to make it for totally free. It is free to recover files smaller than 200MB. It is the exclusive feature of iBeesoft Data Recovery, which you can't find in any other memory card data recovery software. Besides, iBeesoft Data Recovery is quite easy to use, all you need to do is to follow the wizard in the windows. You don't need to enter any letter of the memory card. The software will detect it automatically for you. Moreover, the software is stable and reliable. It never happens that the scan result shows you the photos you need while it crashed right away.
Part 3. How to Recover Photos from Corrupted/Damaged Memory Card?
Sometimes it doesn't allow you to access any photo on your memory card, telling you it is corrupted or damaged. There are many reasons cause that. If so, you can try iBeesoft Data Recovery and follow the steps above to recover the photos from corrupted or damaged memory card. Please note, only after the memory card photo recovery, you can try other ways to fix the memory card. Otherwise, all your photos may get lost forever.
Part 4. How to Recover Deleted Photos from Memory Card in Android Phones?
It is the same as mentioned above. The any difference is that the memory card is inserted in your Android phone. You need to connect your Android phone with your computer via a USB cable, enable USB debugging on your Android phone Settings menu, letting the software detect your phone and perform the photos recovery.
Part 5. Can I Restore the Recovered Photos to Memory Card?
My suggestion is no. If you insist on doing it, after all it is the place where you can check out all photos, then I have to say you need to do the workaround. Save the recovered photos to your computer and rename all of them before you restore them to your memory card. By doing this, these photos are regarded as new photos, not the old ones, by your memory card.