How to Unformat Pen Drive in Windows 10/7/8/XP/Vista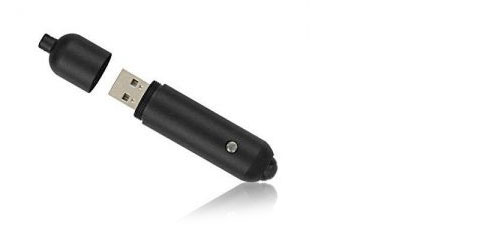 Pen drive is a great portable device that makes it easy for you to take files to anywhere you want. It is very convenient to store files with its large space. However, there are some reasons that make you have to format it to fix some issues.
The pen drive corrupted, and ask you to format to fix the issue
The pen drive can't be recognized by your computer when connected
Files in the pen drive are attacked by virus, and your anti-virus software on computer ask you to format it, or your computer will be infected
There is an error when open the pen drive, if you don't format it, then it is useless…
Formatting is the best and easiest way to fix the commonly issues you encounter while using a pen drive. However, while formatting it, then you'll lose data permanently. Luckily, you can still unformat it the moment you realized you have formatted it and lost important data. Taking the theory of storage device into consideration, to increase the success rate of unformatting your device, you need to follow the steps below.
First, keep your pen drive still before you are ready to unformat it. Don't use it and don't open it. Formatting a pen drive will empty the existing files, which are note erase permanently, but invisible in the pen drive, waiting to be replaced by new data. If you continue to use the pen drive, it will cause failure in unformat.
Second, find a professional pen drive unformat tool as soon as possible. It will helps greatly to unformat a pen drive. You can't do it manually or use any Windows Command line. No command line is available to solve this issue.
Third, follow the instruction of the pen drive unformat tool to perform the unformatting. The sooner the more files you'll get back.
When talking about unformat pen drive software, you can depend on iBeesoft Data Recovery. It is a professional pen drive unformat software to completely recover data from formatted pen drive, yet affordable tool that lets you unformat a pen drive quickly, standalone, stable and trustworthy. Compared with other such kind of software, The pen drive unformat software allows you to recover 200MB files for totally free. It is the exclusive feature you never find in any other tools. Here are its main features:
Unformat files maximized to 200MB for totally free
Supports more than 200 file types, including photos, emails, docs, ppts, worksheet, and more
Fully compatible with Windows 10, Windows 7, Windows XP, Windows 8 and Windows Vista
User friendly, no need technique training
Here are the simple steps for how to use iBeesoft Data Recovery to unformat pen drive.
Step 1. Install iBeesoft Data Recovery
Click the green big download button below to get iBeesoft Data Recovery. Next, double-click the .exe installation package to install the software on your computer. It is virus-free, try it without any worry. As I mentioned above, it is compatible with almost all the Windows operating system. There will be no problem for you to install on your computer.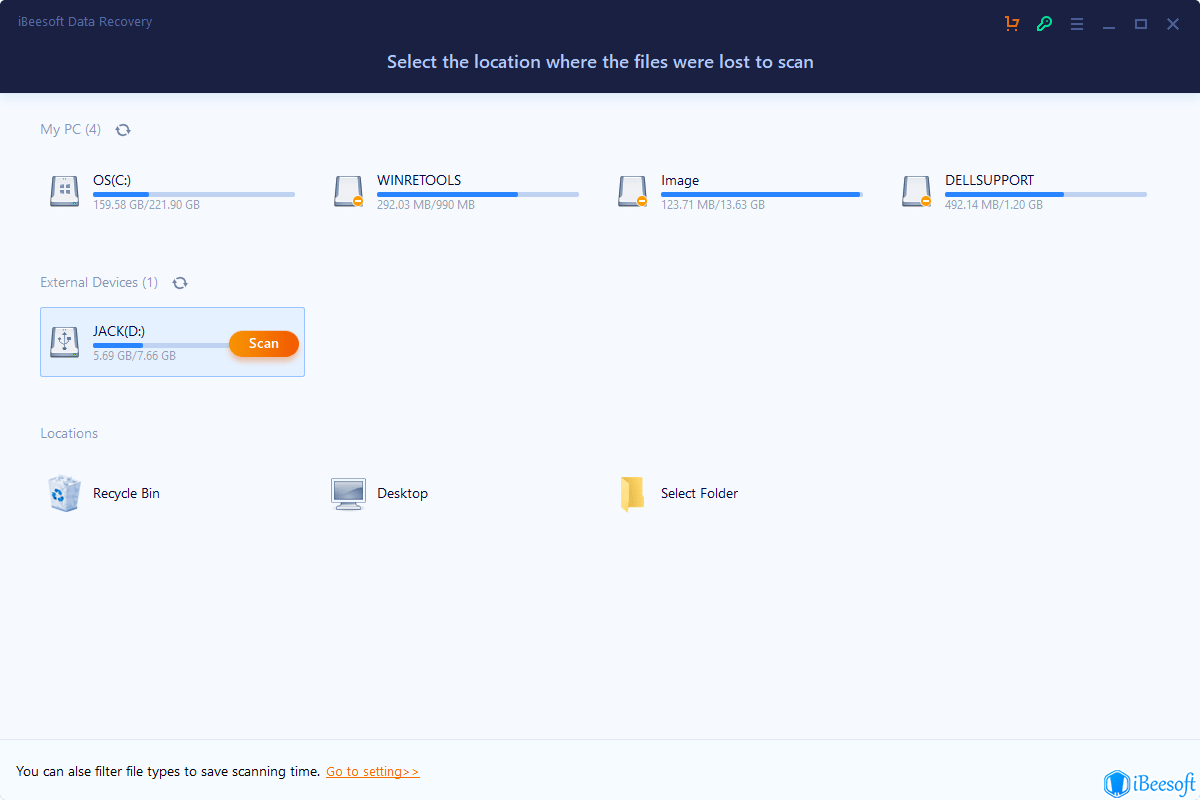 Step 2. Connect your formatted pen drive with computer
Insert your pen drive into the slot on your Windows PC to connect it with your computer. Just connect it with computer without do any further things.
Step 3. Unformat Pen Drive Files
In the main window, you're supposed to keep the file types you need checked and uncheck these you don't want to unformat. You know, it will longer to scan for all file types. To save your time, I suggest on only choose the file types you need. From here, you can see there is a yellow "Start" button. Click it to start the unformatting process.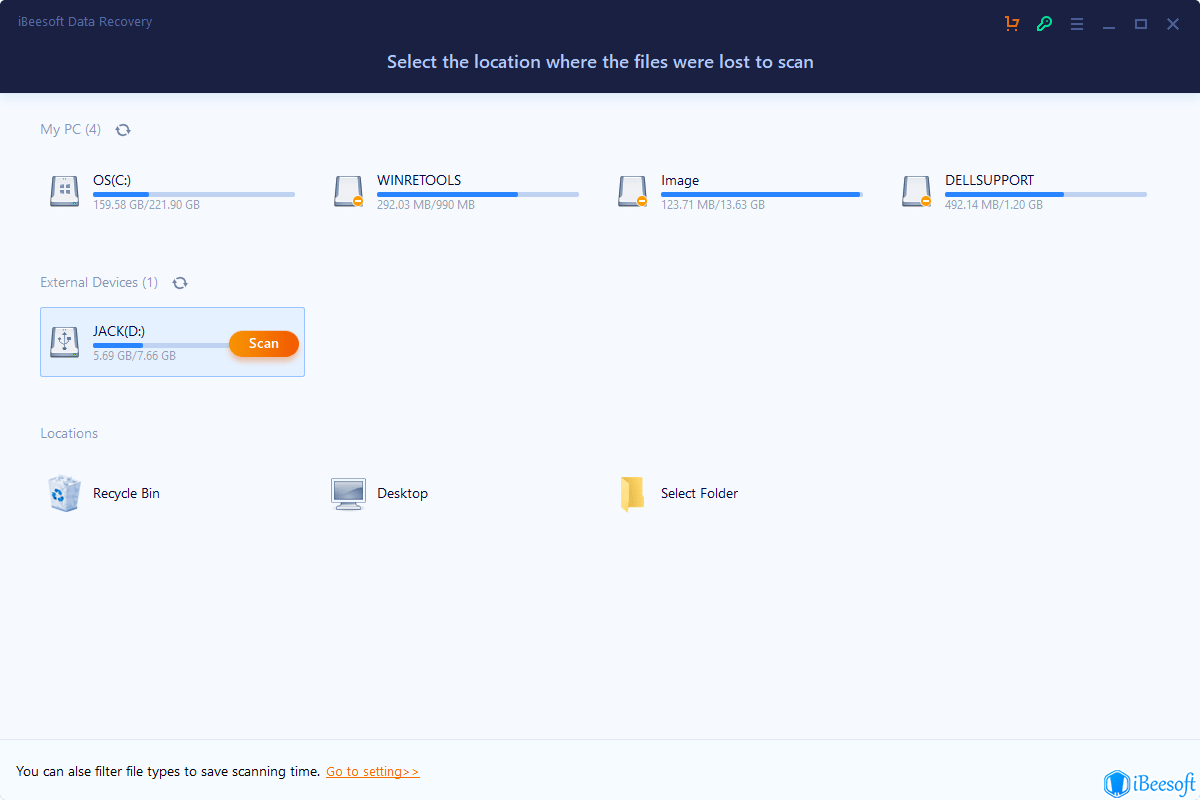 Step 4. Select formatted pen drive to scan
In the new pop-up, find the target pen drive and select it to scan. Click the "Scan" button on the top of the main window.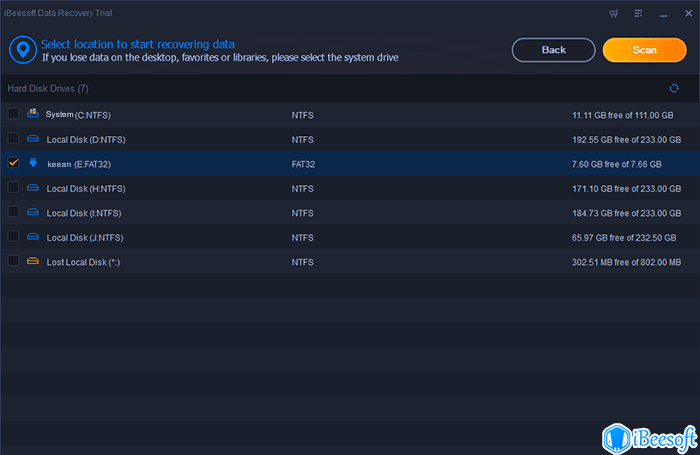 Step 5. Unformat pen drive
After the scanning process, the result is displayed in the window. All files are sorted into categories. You can check out all files by unfolding the corresponding file types they belong to. Before you recover all the files, you'd better preview them, making sure they are the one you need. Otherwise, there is no need to waste time on them. After then, select files and click "Recover" to save it to your computer.
And you can see there is a "deep scan" in the result window as well. If you're not content with the result, you can try it to scan more files. Maybe there are some files you need.