You can prepare to do something you want to and you can never avoid to do anything that happens accidently. It is the same for formatting the memory card in Android phone or camera. You didn't realized that you had done it until you did it and found everything, including photos, messages, documents, emails, and more important files disappeared. If you're in such situation, you need to unformat your memory card as soon as possible to restore the lost data.
What you need to do to unformat memory card at the first place
First and for the most, you need to stop using your memory card right away after you find that it is formatted. Any further operation on it will result in data lost permanently or make it hard to perform the unformatting. Formatting makes all the files on the memory card invisible, but they are still there, waiting to be overwritten by new data. The sooner you perform the unformatting, the more files you will rescue from your memory card.
Second, find a reliable unformatting memory card tool for help. You can't do it with any Windows command line or manually. Only with the help of a professional formatted memory card recovery tool to recover data from formatted memory card, you can make it. There is a few formatted recovery tool on the internet for you to make use of for unformatting memory card. You can pick up the best one that's suited for you. To save your time, you can try iBeesoft Data Recovery directly. Compared with other software, it is outstanding:
Your Safe & Effective Unformat Memory Card Tool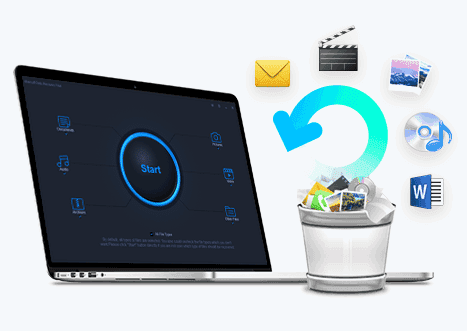 It is fully compatible with all kinds of memory cards or other storage drives. like, unformat hard drive, memory card, SSD, USB drive etc.
The unformat memory card tool support restore almost all file types. such as photos, documents, videos, audio, archives or other files.
It is quite easy to use. It doesn't require you any knowledge of the computer. Just follow the wizard in the window, you'll know how to recover data from formatted memory card.
Here are the steps for how to use iBeesoft Data Recovery for unformat memory card.
Step 1. Install Unformat Memory Card Tool
There is a download button right below the paragraph. iBeesoft provides Windows data recovery and Mac data recovery. Please choose the right one for you to install and recover formatted data from the memory card. The unformat memory card tool is safe to install it. The developer has used anti-virus tool to check it beforehand. And it is fully compatible with Windows or Mac.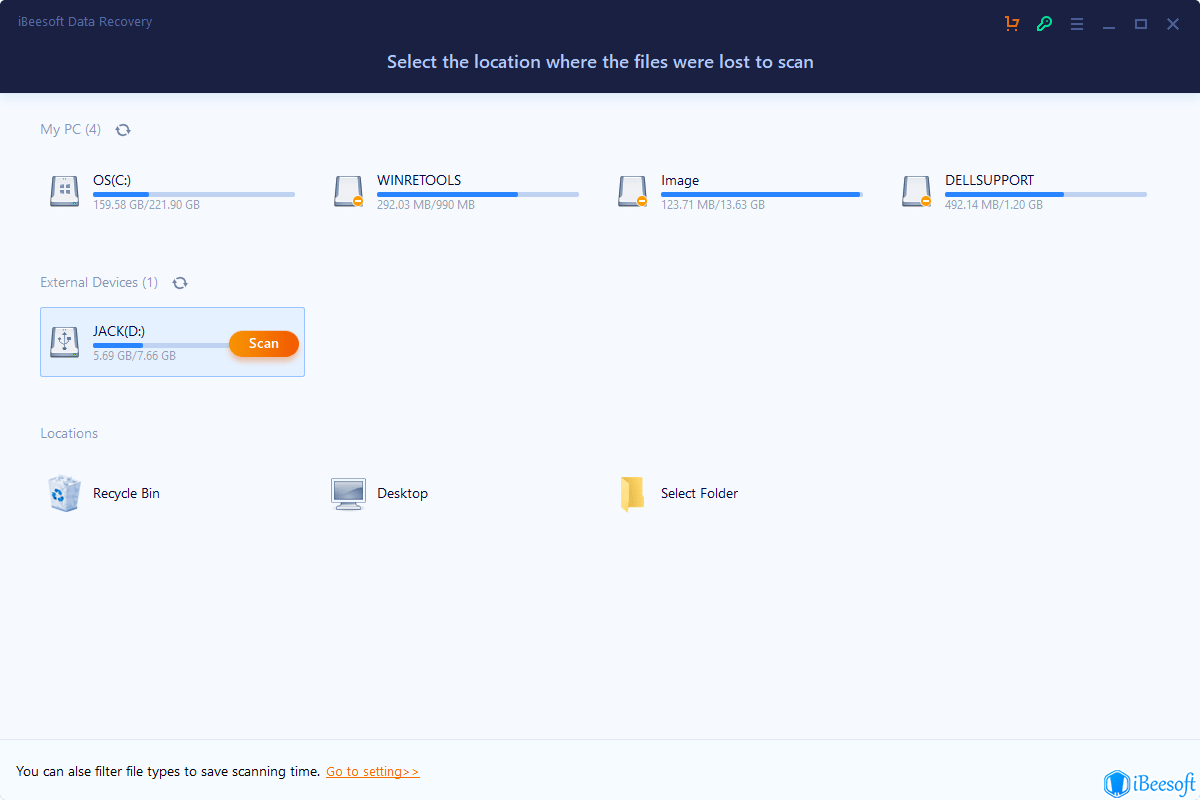 Step 2. Connect your memory card with computer
If your memory card is in your Android phone, then you need to use a USB cable to connect the Android phone with your computer. Please remember to enable the USB debugging. Otherwise it will no longer appear on your computer as an external hard drive. If the memory card is for camera, then you need to put into the memory card slot on your computer or use a professional memory card connection device to connect it with computer. Make sure you have connected it with computer successfully.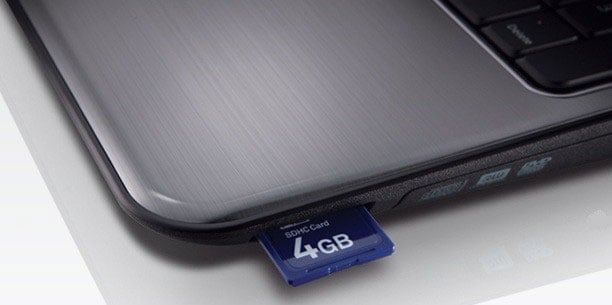 Step 3. Unformat Memory Card in Android phone or camera
Launch the unformat memory card tool. By default, all supported file types are selected in the main window to recover. You need to uncheck the unwanted ones according to your needs. It will saves you time for the scanning process. If not, all supported files are scanned in your formatted memory card, and it will takes a long time. Next, click the yellow "Start" button to start the unformatting process.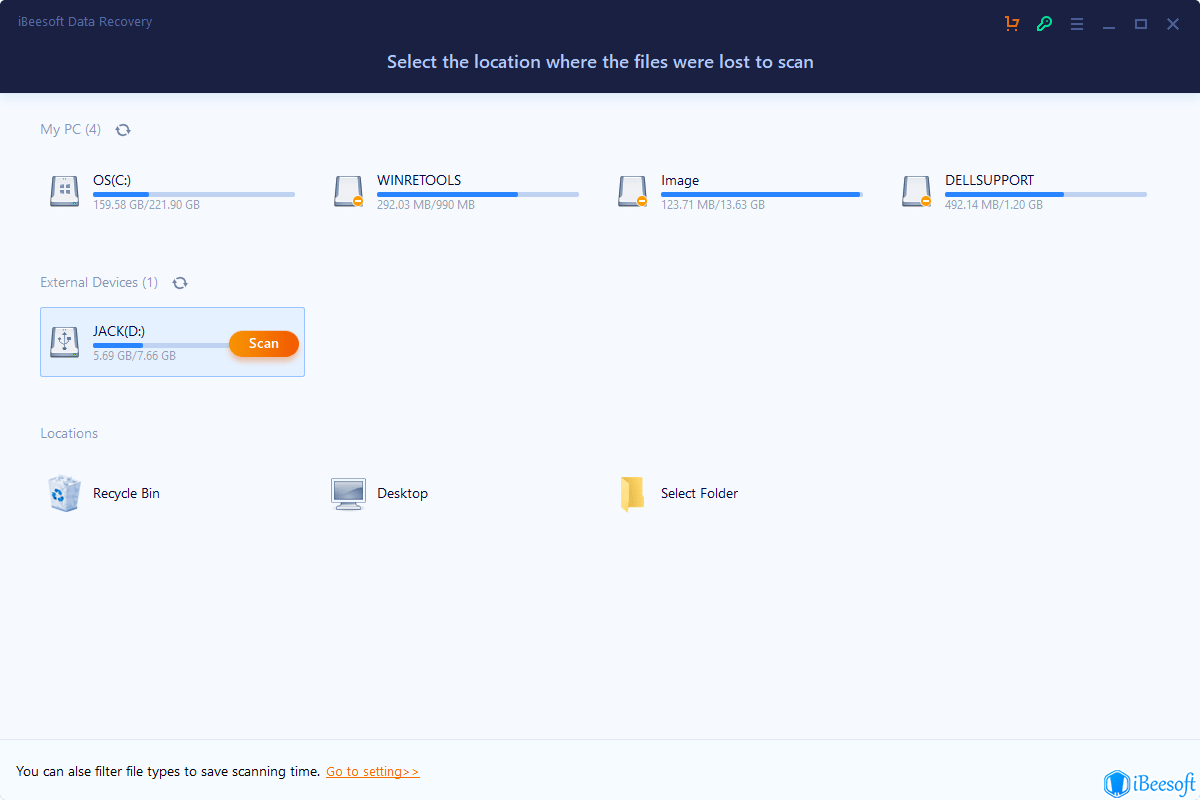 Step 4. Select formatted memory card to scan
In the new pop-up, target the memory card you have connected with your computer to scan. Just click it and click the "Scan" button on the top of the main window.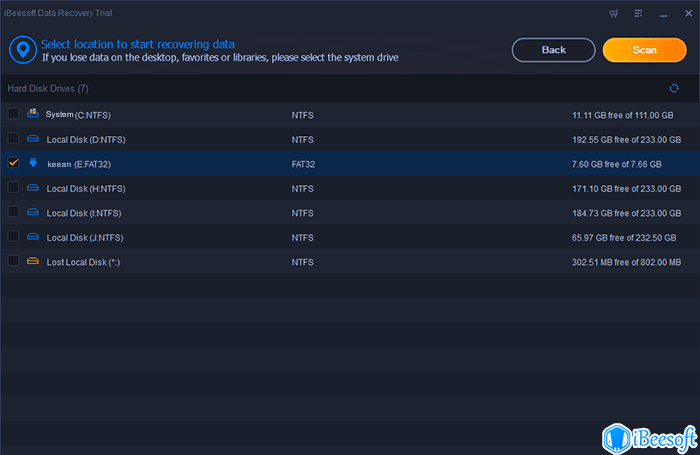 Step 5. Unformat memory card
You can see the found files in the result window after the scanning process. All files are sorted into category. You're supposed to select the category first to find the files belong to it. You're able to preview any file you need before recover them. After then, select files and click "Recover" to save it to your computer.
Please note that to make sure the success to unformat memory card, please save the recordable files to your computer or another extra device. Or it may be overwritten by new data on the memory card agin.