Technology has been improving since the beginning of human civilization and now we are using advanced tools that are gifted for human beings. The news is something that fulfills our appetite of knowing the unknown and staying updated about the surroundings of our daily life. Before the days of smartphones and advanced apps, we used to and we still read a news in newspapers, but now everything has changed. With the help of smartphones and the internet, we can use various news apps to read daily news easily. It doesn't matter where you are, you can easily access news updates in your iPhone with the help of third party apps. If you are searching for the best news app for iPhone, then this article will help you the most. In this article, you will get to learn about 10 news apps for iPhone that will help you access your favorite news updates in no time. So follow this article till the end to choose the best news app for iPhone 6/7/7 Plus/8/8 Plus/X for you. Here are some of the top news apps for iPhone that will serve you well.
1. best news app for iPhone - Google News
Google News is an app developed by Google that is available for multiple operating systems. It organizes what's happening around you to learn more about the world.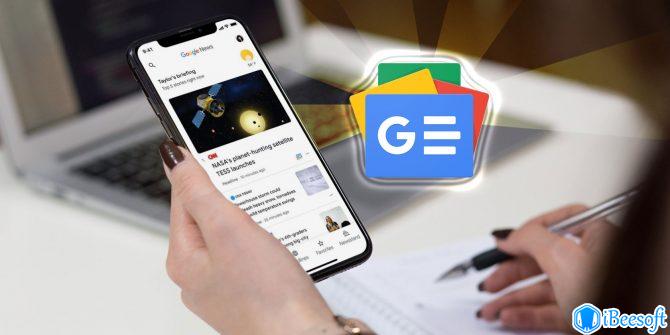 It has a comfortable nighttime reading experience with the new dark theme.
Give you live scores, the latest game highlights, and upcoming schedules for sports teams.
Speed view up-to-date news with a new briefing widget in the Today View.
Let's you easily link and manage subscribed content.


Pros:
The iPhone news app has multiple positive reviews from users.
Shows news updates that you are interested in.
Cons:
Sometimes the app becomes slow.
Some features stop working sometimes.
2. Pocket News App
Pocket News App is an app developed by Read It Later. It will allow you to read all your selected news at any time anywhere.

It will allow you to view archived items when filtering by tags, highlights, favorites, and more.
You can use Bulk Edit when searching and filtering.
Tweet Attribution option will show the source tweet for links saved from Twitter.
You'll be able to control listen to playback with your wired headphones remote.


Pros:
The latest version of this app has fixed some problems.
Videos won't auto play that sometimes causes the app to crash.
Cons:
Latest UX update might show some flaws.
The news app for iPhone is not fully offline.
3. Flipboard
Flipboard is a news app developed by Flipboard Inc. This app will let you stream news updates or access information on your field of interest in a more interesting way.

Allow you to read stories from thousands of more top publications from around the world.
Let's you design your magazines, bundle together people, sources and hashtag.
Quick access to the stuff you like the most.
Allows you to use the app in 26 local editions including international.


Pros:
Available for both Android and iPhone.
Gathers information from best publishers.
Cons:
The iPhone news app version doesn't open sometimes.
4. BBC News
BBC News is a news app developed by BBC Worldwide. It will bring you the latest, breaking news from their trusted global network of journalists.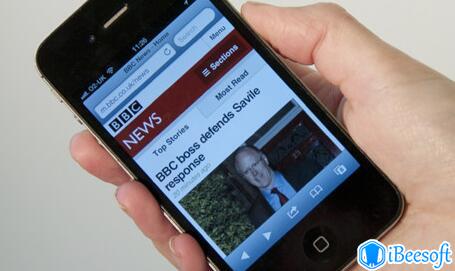 Let's you personalize your news offering with My News.
Add topics from anywhere you want.
Apple watch supported.
Push notifications available for important news stories.


Pros:
You can find content at a fast speed.
Full screen images available.
Cons:
Auto-playing videos can be annoying sometimes.
The news app iPhone app shuts down sometimes but it can be fixed.
5. Feedly
Feedly is a smart news reader app developed by DevHD. If you have previously used Google Reader on your iPhone then you will like this app also.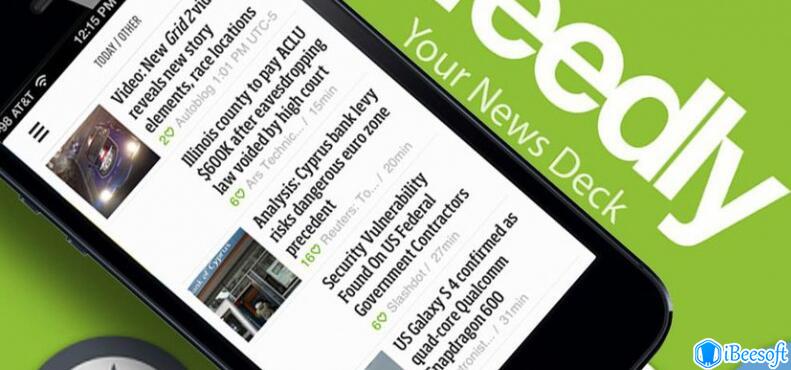 You can easily organize all your publications, blogs, YouTube channels, and more in one place.
It'll give you fast access to lots of different sources of news and information.
Let's you add any RSS feed and read it from anywhere you go.
This news app for iPhone app offers useful integrations with social media platforms.


Pros:
User friendly interface.
Improved performance than most of the other apps.
Cons:
Latest UI change might seem less interesting.
Some bugs may cause you problems.
6. Blendle
Blendle is an amazing news app developed by Blendle. It will bring the world's greatest news in your hand.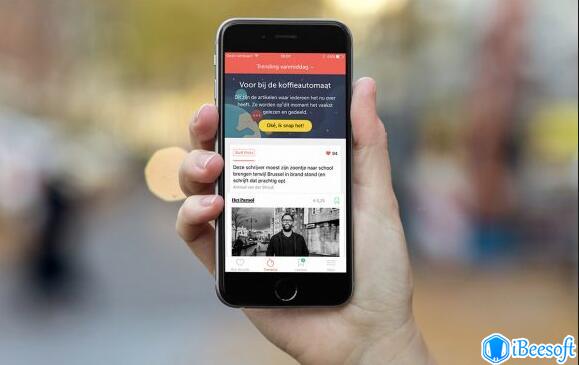 Let's you read the most interesting stories from the best magazines and newspapers.
You can check which articles are trending during any time of the day.
You can check the best stories about your favorite things.
only pay for stories you love.


Pros:
Articles à la carte option.
It's really cheaper than maintaining separate subscriptions.
Cons:
Publication indexing and search option leave something that you can like.
7. Ozy
Ozy is another amazing news app for iPhone that is available for both iOS and Android.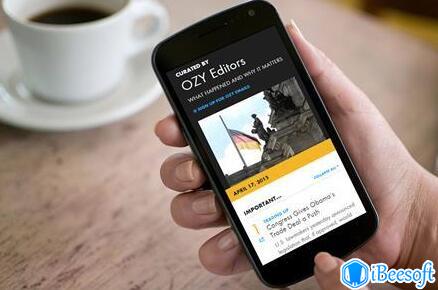 Provides topic that is totally relevant to you.
Intelligent news briefings.
It's really informative.


Pros:
Topics are put in context timely.
No 24/7 news cycle fluff.
Cons:
You may miss some news.
This news iPhone app serves only Ozy's Presidential Daily Brief.
8. Apple news
Apple News is one of the best new apps for iPhone developed by Apple itself. It has some cool features that will interest you the most.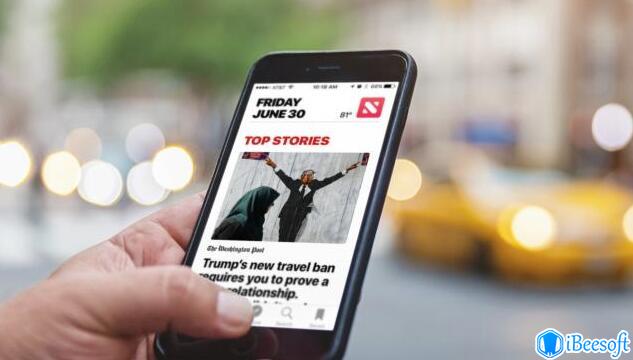 The news app comes with iPhone or iPad by default.
Full with pictures and media.
Full of international contents.


Pros:
Visually appealing blends seamlessly with iOS.
Offline reading mode.
Cons:
Georestricted to a few countries.
Content curation could use more diverse sources.
9. Quartz
Quartz is one of the top news apps for iPhone developed by Quartz. It will bring in the entire world economy news in your pocket.
You can experience the new AR view that will show you a 3D model of any interesting news.
Only relevant notifications will be offered.
Notifications come with photos, videos, charts etc.
Quiz mode to keep you busy and entertained when there is no more news.


Pros:
Modern and chatbot news delivery style.
Takes five minutes to inform you of what you have missed.
Cons:
Nothing much to do after you get the current news chat portion
10. Quartz
Microsoft News is an advanced news app for iPhone developed by Microsoft. It will provide you in-depth report from best sources.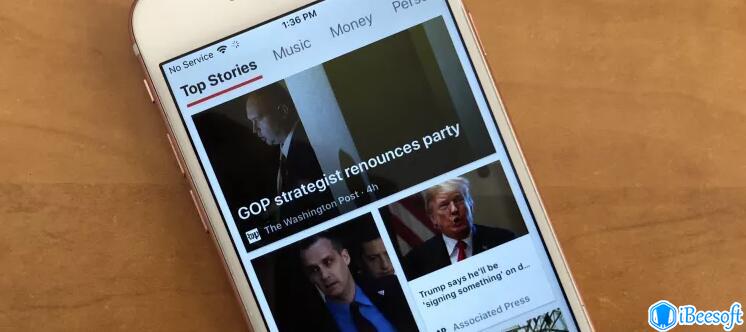 You'll get all your news in one place.
Well organized and easy to use.
Big range of trustworthy sources of news.
Collects articles from sources you want.


Pros:
Modern and eye-catching interface.
Dark mode available.
Cons:
A bit slow to load initially
Hard to differentiate the "Sponsored" from regular news tiles
After reading this article, you already know about the 10 best news apps for iPhone 6/7/7 Plus/8/8 Plus/X. You can choose any one of these apps and you won't regret because these are undoubtedly the top news apps for iPhone. So don't worry if you are confused about choosing a news app, you have 10 best options in front of you now. If, everyday use, your iPhone photos, videos, contacts, messages, and other files are lost due to wrong operation. You can also use the best iPhone recovery software for Mac or Windows PC - iBeesoft iPhone Data Recovery to help you get them back quickly and completely.