Since macOS 10.14, Mojave is the most widely used macOS for Mac users currently, people need to update apps to work properly with Mojave. And during the process, you might have tried to update every app on your Mac to support Mojave. However, it seems not all apps are updated to support Mojave and you have to wait. Now, CleanMyMac is fully compatible with Mojave. You can download and install CleanMyMac full version for Mojave.
The latest CleanMyMac is version 4.5.2. If you want to download it for your Mojave and make it clean up your Mac, you need to set up your macOS Mojave system preferences first.
1. Click the Gear icon of "System Preference" on the Dock.
2. Click the "Security & Privacy" and navigate to the "Privacy" menu tab.
3. Click the "Click the lock to make changes" at the lower bottom on the left. After then, enter your password and click "Unlock". After then, you can authorize CleanMyMac to access apps or disks.

4. You can give CleanMyMac full access to Full Disk Access or give it permission to access Photos, Contacts, Calendars, etc. It's all up to you. No matter what kind of permission you give CleanMyMac, you need to click the Full Disk Access or other apps in the Privacy list. And then, click "+" and select CleanMyMac.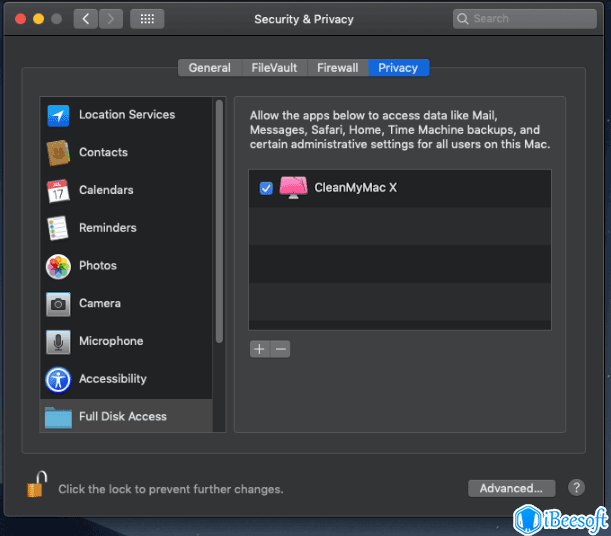 Best CleanMyMac Alternative - iBeesoft iCleaner
For sure, CleanMyMac is one of the most popular catch-all software which allows users to remove junk files, apps, speed up Mac and more. Somehow, some times it is not easy for individuals to distinguish the versions and do not know which one is the suitable one to use. Actually, there are alternatives to CleanMyMac for Mojave and even the latest Catalina. And iBeesoft iCleaner is one of them. It is designed for individuals to clean up Mac with simple clicks.
Safe & Effective Clean Your Mac Tool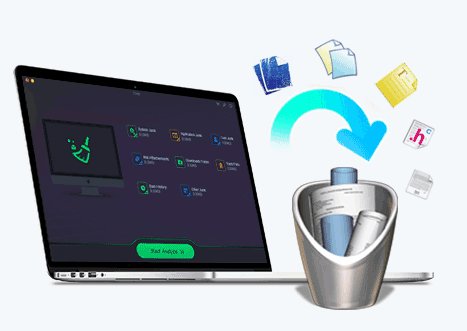 1 click to scan all junk files, download folder files, trash files and more on your Mac. Simple, easy and effective.
Selectively clean Mac temporary files, system junk, application junk, user junk, mail attachments, folders and more.
Clean up Mac to reduce clutters, making your Mac run faster than before.
Remove privacy history to prevent other people know what you were doing on your Mac.
Fully compatible with Mojave and other macOS, including macOS 10.15.
How to Clean up Mac Mojave with iBeesoft iCleaner - Step-by-step guide you need to know
Step 1. Install This CleanMyMac Alternative Software
Click the DOWNLOAD button to get the latest version of iBeesoft iCleaner. The software is updated to be compatible with all widely used macOS, including Mojave and Catalina. After then, install it on your Mac. It supports macOS fully. The program only scans your Mac for junk files, bash history, trash files, and mail attachments. Feel free to install and launch it.
Step 2. Scan Mac for Junk Files
Click the "Start Analyze" button at the lower part of the software, letting the software scans for all useless files for you. It might take a few minutes. When it finished, you can see the total junk file size on the left panel and the file size for each junk file on the right side.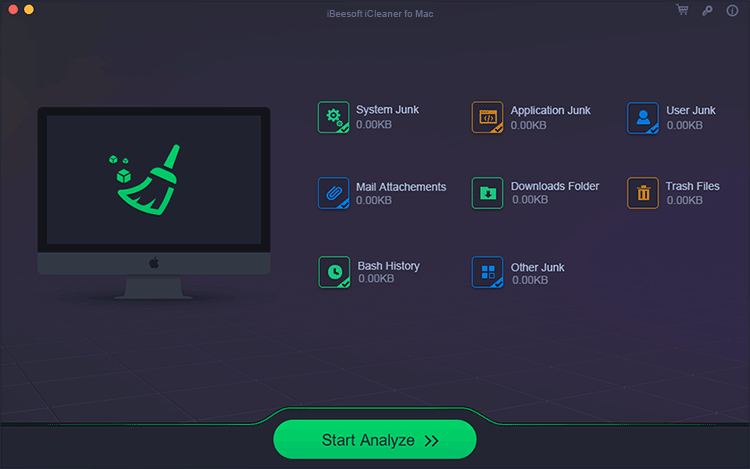 Step 3. Clean My Mac for Mojave
Last, you can click to open each type of junk file, previewing the details for each file or folder. Select the ones you want to clean up and close the window. And then, click the "Clean Junk" button at the bottom of the window.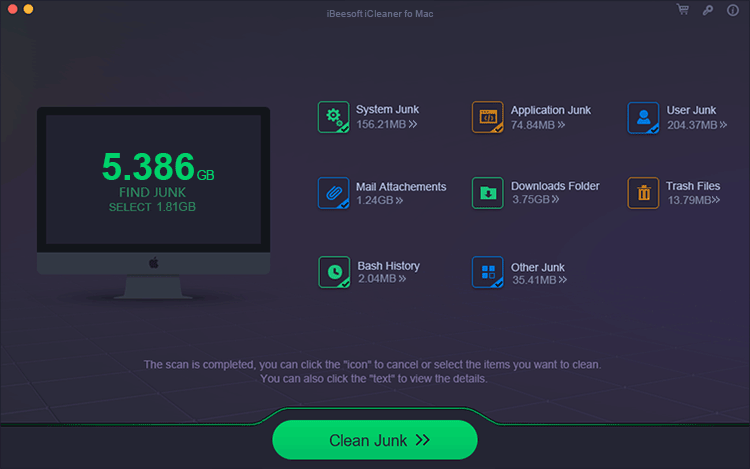 CleanMyMac is good and famous. However, if you download CleanMyMac for Mojave, please remember to set up system preferences first. And you don't need to do it with iBeesoft iCleaner. Choose the one that's right for you. Hope you have a boosted Mac and better computer life.