Best Disk Imager to Clone Disk/Partition in Windows
As a computer user, if your computer has stored the most important files, like thesis, financial documents, text messages, etc, you must want a Win disk imager, which will write a raw to a removable device, including USB flash drive, external hard devices, and more and clones the external hard drives which contains the important files as an image file. It's a must, in case of an operating system crash, virus attack, or data loss due to intentional/unintentional deletion and you need to restore external hard drive or computer under Windows PC.
While you search for best disk imager or Win disk imager, you might get the results, which mostly recommend Win32 Disk Imager, which was developed a long time ago. To be honest, it's really professional to clone disk as image files. However, it's too professional for individuals to use and there are some bugs needed to be fixed. Some people said it didn't work until bug #47 is fixed, and it isn't a USB image writer at all. If you're looking for a professional and newer Win disk imager or disk clone tool, I recommend you try iBeesoft Dbackup.
All-in-One Disk Imager Software to Easily Create Drive/Partition/System Image
iBeesoft Dbackup is the best disk imager, letting you backup selected files as images files, clone drives, including all drives from the computer or external hard drives connected to the computer as image files, backup computer operating system as an image file in case of a computer crash in the future. Check out the main features below:
Your Safe & Reliable Drive Imager Software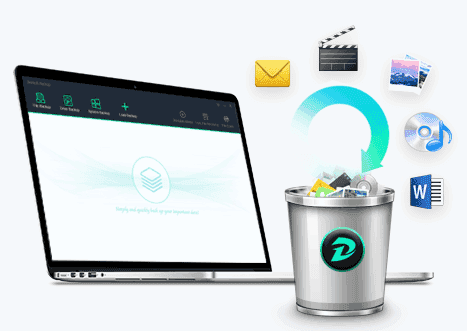 File Image: allows to back up selected folders or files you want to back up. It fully supports all file types, no compatibility issues at all. When you need the files, restore them from the created image.
Clone Hard Drive: if you have hard drives or external hard drives to create an image, try the clone hard drive, a click to make it done. Simple and efficient!!!
System Image: image back up the whole computer system with simple clicks. It will create an image file of the system, letting you restore your computer when the accident happens.
How to Use the Disk Imager to Greate Images in Windows 10/8/7/XP
First of all, click the download button to get the latest version of the Win disk imager. After then, install it on your computer. Whether you want to create your image file to an external hard drive or create the image of the external hard drive itself, please connect the external hard drive with your computer first, ensuring it is recognized by your computer.
It's the most efficient way to create the image of drive as using the Win disk imager. Please select "Drive Backup" It will display all the drives, including the connected ones. You just need to select the one you want to create as an image, and then click "Start" to clone hard drive on Windows PC. This hard drive duplicator has a flexible backup scheduler. It can automatically run based on daily or event by setting the "Automatic Backup" option.
If you want to create an image of important files, please select "File Backup". If you worry about anything happens to your computer system, please image it by clicking "System Backup".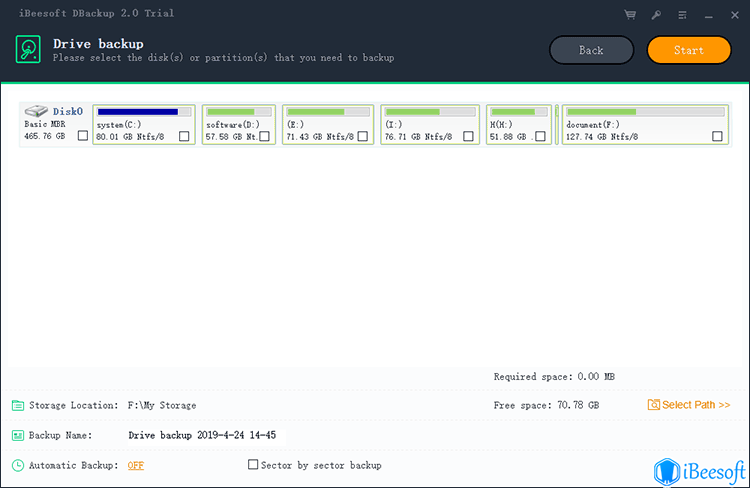 Please note that the Win disk imager lets you customize the location for the created image files, schedule the creating time and file types. My suggestion is making full use of the scheduling time feature. It's really very convenient for users to create an image of the drive, files, or system. You don't have to do it manually every time.