SD Card Backup Software for Windows 10/7 to Backup SD Card
You can't do SD card backup without computer. Only on a computer, you can backup SD card by copy-n-paste. Or try a professional SD card backup software, like iBeesoft Dbackup to do the SD card backup, either selected files, folders, or even the whole SD card intelligently.
Posted on Dec 2, 2020
When it comes to storage devices, an SD card is the smallest storage device that can store numerous files, including videos, photos, audio, documents, and more. Due to its compact and portable size, it is often used with other devices, such as laptops, mobile phones, and digital cameras, among others. As useful as this device is, it can get damaged. This is why backup SD card is very important to avoid any data loss.
Top Reasons to Backup an SD Card
Backing up an SD card saves you the untold heartache and stress that come with the following issues:
Accidental file deletion
Formatting memory card
File system corruption
Virus infection
Physical damage
When any of these happens, you will likely lose all the important files saved on the device. Additionally, you should back up your SD card to free up more extra space to enable you to save more files.
Method 1. How to Back up SD Card in Windows 7/10 Manually
If you have an SD card that is between 2GB and 8GB, the first method of backup SD card Windows 7 is a great option. This method is a 'copy and pastes' solution. Let's look at this in detail.
Copy and Paste File to Backup SD Card
As stated earlier, manually backing up an SD card is mostly recommended for when you want to backup a small-sized memory card to another external hard drive, computer, or USB. To use this manual method, follow the steps below:
Step 1.Remove your SD card from the device that it has been inserted and insert it into your PC using the SD card reader. If you also want to back up the SD card files to another external hard drive, you will still need to connect it to a computer.
Step 2. Open 'Windows File Explorer' on your PC and then open the SD card from the window.
Step 3. Select all the files you want to copy and using 'CTRL + C', copy the data that you want to back up.
Step 4. Paste the copied files in the destination storage space. This may be on another external drive or your PC.
Depending on the size of the files that you have copied, it might take a while to paste. Therefore, wait for the 'Copy and Paste' process to complete and when it is done, remove the SD card. You have successfully backed up the data from the SD card to another device.
Method 2. Best SD Card Backup Software to Backup SD Card in Windows 7/10 Intelligently
As mentioned above, the copy and paste method are ideal for small-sized SD card. However, if you want to create a backup SD card Windows 10 for a bigger-sized SD card with large data, you cannot use the above method. You need to use a professional data backup tool. Many professional data backup software options can backup SD cards intelligently but we recommend iBeesoft Dbackup. This software is the best tool that you can use to backup your SD card safely and efficiently.
iBeesoft Dbackup: The Best Software to Intelligently Backup an SD Card
iBeesoft Dbackup software is a professional SD card backup software for Windows. It has been designed to help users successfully create a backup of files from their SD card without any need for technical skills. It is an all-inclusive data backup tool that will help you maximize your backup protection for all important files. With this, you can easily and quickly restore all backed up files whenever you need them without any worry about file corruption. It is very safe and secure. Therefore, you can trust that your data is 100% protected.
Your Effective SD Card Backup Software for Windows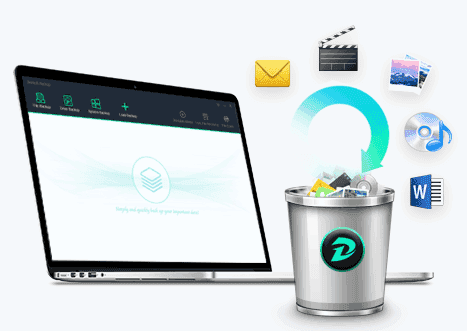 Has three backup modes: system backup, file backup, and drive back up, to easily and safely backup data from an SD card
Supports automatic backup of files from SD card and other external hard drives as well as in-built drives
Support backup files in Windows 10 and 7 as well as Windows 8, XP, and Vista, among others
The best backup tool for SD card with a clone feature
Guide on How to Backup SD card intelligently with iBeesoft Dbackup
It is very easy and simple to use the iBeesoft Dbackup software to backup an SD card. The first thing is to visit the official website of the software and download and install the software on your computer. Next, insert the SD card that you want to backup in your PC. When this is done, proceed with the simple steps below:
Step 1. Launch the SD card backup software and select the 'File Backup' option. You can also choose 'Drive Backup' to back up all SD card files.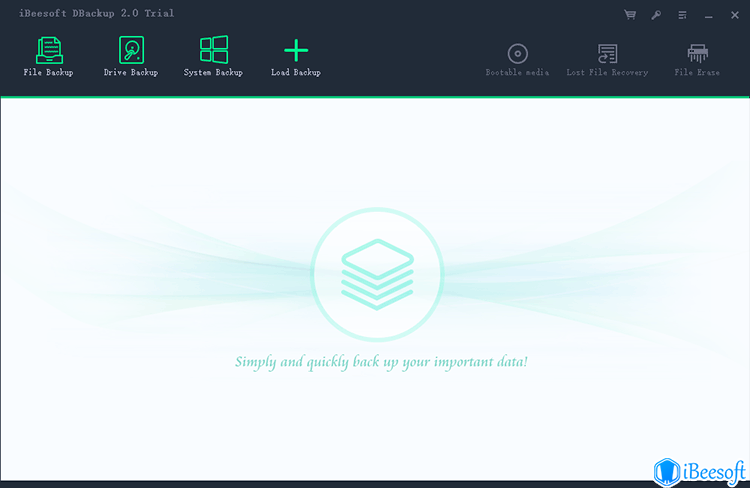 Step 2. Select the SD card from the list of storage space and select the folders that you want to backup. Next, click the 'Start' button to start the backup process for the SD card. This will compress the documents and create an image file.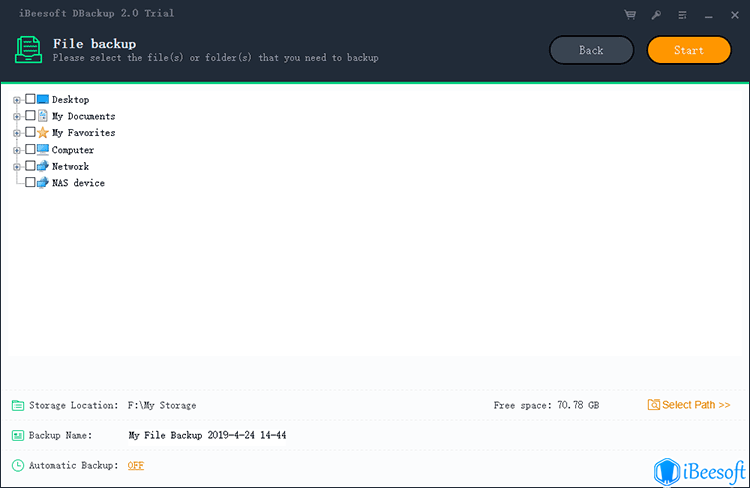 Step 3. When the backup process for the SD card has been completed, you will see a screen that looks like the one below.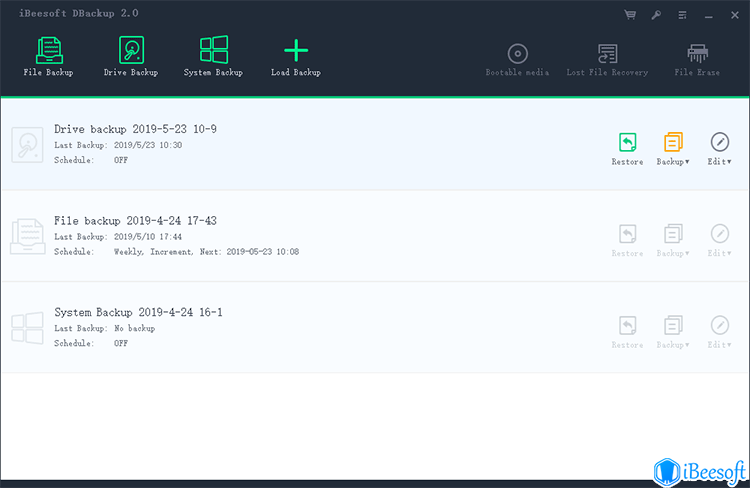 You can go ahead to edit the backup settings if you want. You can also select from a full, differential, and incremental backup. Based on your needs, you can make appropriate changes before you go ahead with the backup of the SD card.
Tips: Is it Possible to do SD Card Backup without a Computer?
Many people have asked about the possibility of carrying out an SD Card backup without computer and the steps that are involved. The simple truth is that it is impossible to backup your SD card without using a computer. An SD card in itself is an external device and cannot function without connecting it to a PC or another device. To back up the memory card, you have to insert it into a computer system and follow the steps that have been highlighted above.
Before you lose data due to a virus attack, file system corruption, accidental file deletion, or physical damage, you should backup your data. We have highlighted the two methods that you can use to backup data from your SD card. The second option; using iBeesoft Dbackup software to backup your data is the most recommended, especially for backing up large data.