How to Backup Computer to External Hard Drive
Backing up the data of your computer on a regular basis is extremely important and this becomes even more important when you have your important files saved on your machine. There are various reasons people backup their computers. Some users do so because they are going to format their system while others back up their data because they want to have a secondary copy of their important files.
It is highly recommended that you backup PC to external hard drive. It is because if you back up your files to an internal hard drive, it is going to get affected by the operations you perform on your computer. An external hard drive remains isolated from your computer and you can even restore this data on another machine if you want.
Method 1: Built-in Utility to Backup PC to External Hard Drive
Method 2: High Efficient Tool for Backup Computer to External Hard Drive (Fast backup speed, can filter files)
Method 1: Built-in Utility to Backup PC to External Hard Drive
Regardless of the reasoning, creating a backup of your computer to an external hard drive is pretty easy. You do not even need to install any app on your computer to do the task. There is a built-in backup utility on your Windows machine that you can use to create the backup. The following should teach you how to access the utility and create a backup of your PC on an external disk.
Step 1: Launch the Settings app on your Windows computer. To do so press the "Windows + I" button or search it manually. Now click on the option that says Update & Security to start the backup computer to an external disk.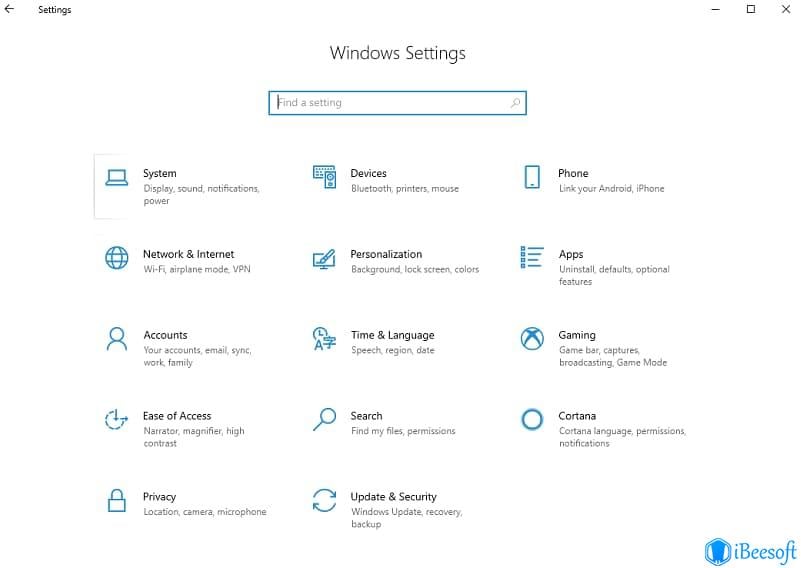 Step 2: In the left sidebar, click on the Backup option.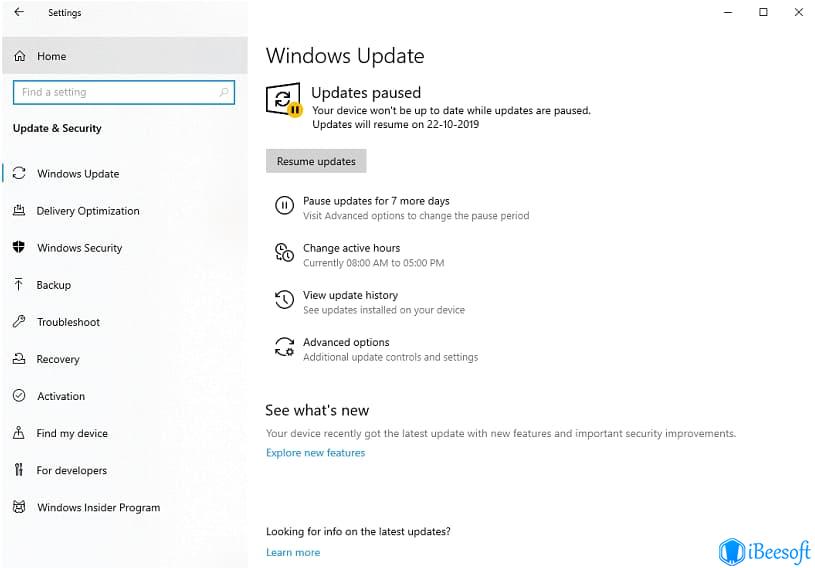 Step 3: Just below the Looking for an older backup? header, you will see an option that says Go to Backup and Restore (Windows 7), Click on it to continue.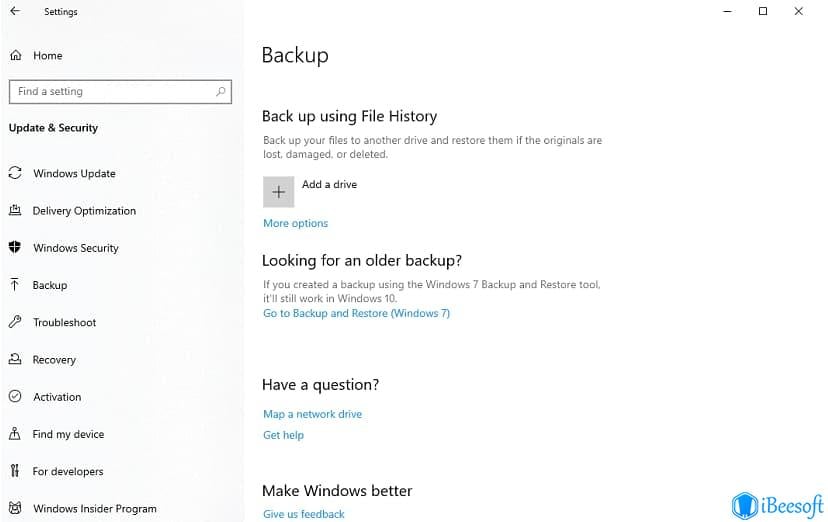 Step 4: In the left sidebar, click on the Create a system image option to proceed.

Step 5: Now the program will ask you where you want to save the backup. It will make a full backup of your computer to the location you choose. So connect your external hard drive to your computer and choose it from the On a hard disk option as shown below.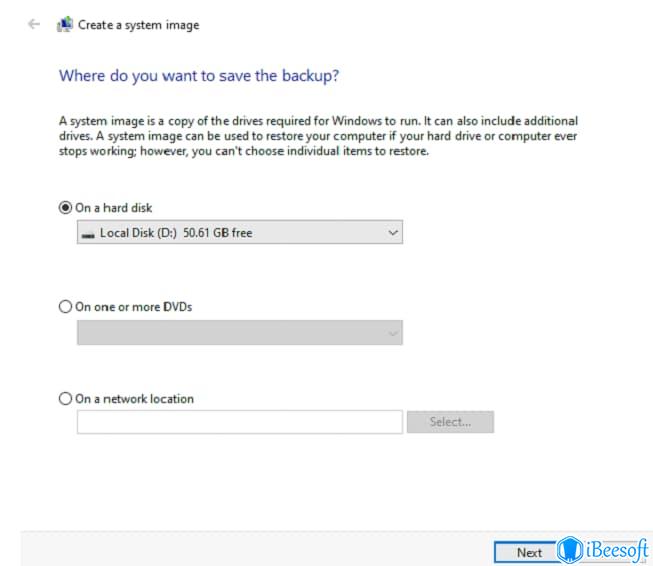 Step 6: After that, it will ask you to confirm the backup. If everything looks good according to your choices, click on the Start backup button to begin backing up your computer to your external hard drive.
After completing the above steps, you will have a full backup of your Windows computer on your external hard drive. As with any feature, this backup feature also has its pros and cons. We would like for you to know these so that you know exactly what you are going to get and what you will not get. The following should help you out with it.
Advantages:
Easy to find files: Your backup includes all of your data in one place so you don't have to search through every file to find something.
Easy to make a backup: It only takes a couple of steps to make a complete backup of your system. This saves you a lot of time.
Easy to restore the backup: Restoring the backup is as easy as creating one. You only need to click on a few options and all of your backup files will be restored on your computer.
Disadvantages:
Takes time: A full Windows backup takes a really good amount of time to be created.
Protection: The data that you back up with the method is not password protected. What that means is anyone having access to your drive can access your files.
Need more storage: You need more storage on your external drive for the backup as it also backs up your entire operating system.
Method 2: High Efficient Tool for Backup Computer to External Hard Drive
You need to backup your important files so you can always restore them If your hard drive ever fails. All of your personal documents, photos and videos should be backed up regularly and to do so you need to use the best external hard drive backup software to make it easy for you. Although there are many backup programs that you can use to back up your files, we recommend you to use the iBeesoft Dbackup program to make the procedure very easy. It has the following advantages:
Your Safe & Reliable Backup PC to External Hard Drive Tool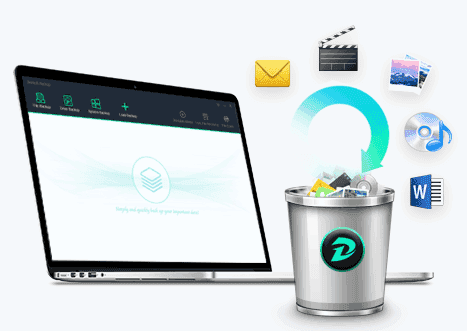 Multiple Backup Modes - the software comes with three backup modes to help you backup files on Windows 10, Windows 8, Windows 7, Windows XP and more.
Clone Drives - can easily clone HDD to SSD, new Disk, external hard drive, USB drive, etc.
Smart Backup - You can choose files, drives, and systems for full/differential/incremental backups. It can three steps to back up the computer to the external hard drive by a very small encrypted backup file.
Complete Guide to Create a Full Backup of Your Computer
Download the aforementioned software from its official website. When the application is downloaded, double click on the setup file to install it on your computer. Launch the software when it is fully installed.
Step 1: When the software launches, you will have an interface that looks something like the following. What you need to do on this interface is click on the option that says File Backup as it will let you create your PC backup.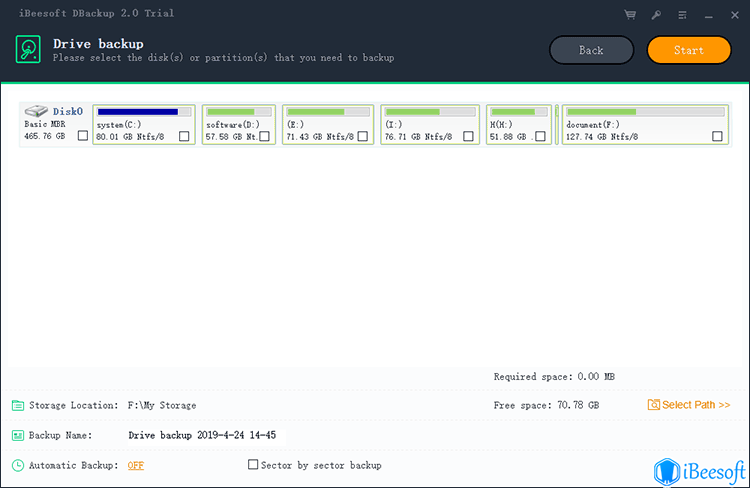 Step 3: On the following screen, you will be asked to choose the files or folders that you want to backup to your external hard drive. Select your data to be backed up and click on the button that says Start at the top right corner to backup PC to external hard drive.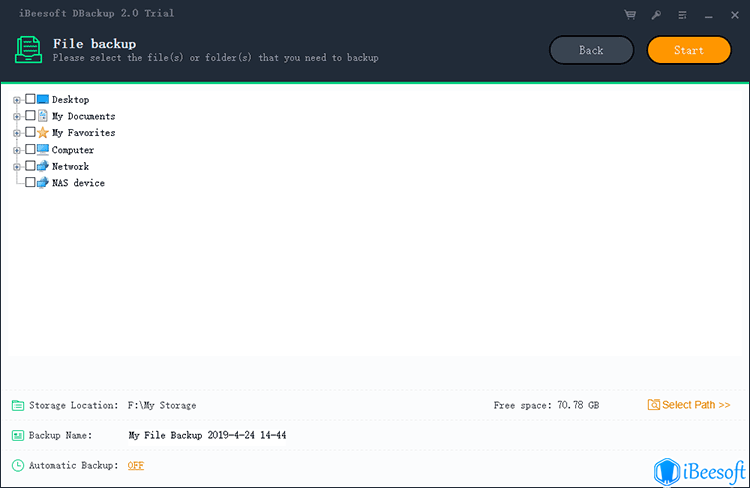 Step 3: When the Windows image backup software has created a backup of your chosen files and folders, your software interface will look like the following. It lists out all the backup that you have ever created using this software on your computer.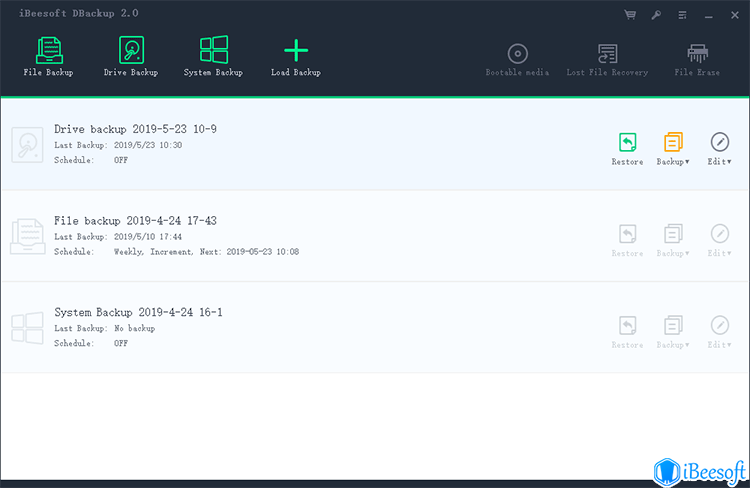 This backup can now also be restored if you want. We hope the above guide on how to backup computer to external hard drive helps you keep your important data safe and secure.