Unformat SSD – How to Perform SSD Data Recovery to Rescue Data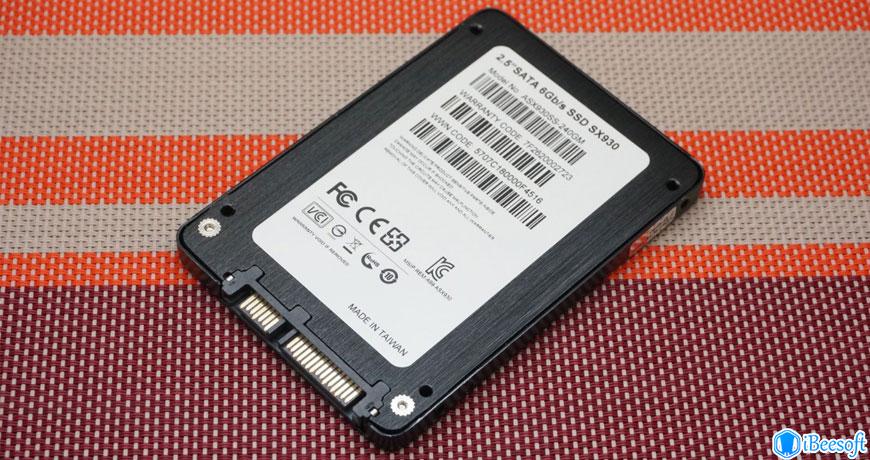 SSD, Solid State Drive or Solid State Disk, is a device commonly used to store applications or important data, like photos, videos, emails, documents, portable programs and more. It is a great device to extend your storage for computer. However, from time to time, you might format it for some reasons, which will result in data lost and you need to unformat the SSD.
Why format SSD?
Virus attack: if you haven't had any precautionary measure to prevent virus attack for your SSD, it may get infected while you using it to store files that have been virus attacked. Formatting will erase all data on it, including the virus infected ones, clearing your SSD.
SSD get corrupted: while you using the SSD, it may get corrupted due to the operating system issues. Formatting will reset the SSD to the original settings, fixing the corruption problem.
Partition the SSD improperly: for some geeks, they like to shrink or extend the size of the SSD partition, which may get the SSD formatted.
Accidental/unintentional format: it is quite easy to format the SSD. You just right-click on it and select "format", then it is done and done. Because it is so easy to format SSD, people may do it accidentally.
What happens for formatting SSD?
While you format SSD, all the files on SSD, including photos, videos, emails, audio files and more are marked as deleted files, and become invisible on SSD, waiting to be overwritten by new data. So the SSD data recovery technique is that SSD data recovery software scans for the deleted files, and save them back to your computer before new data overwritten them permanently.
Important!!!: to increase the chances to recover formatted SSD files, you need to stop using your computer as soon as you find you have lost files. Next, find a professional SSD data recovery tool to perform the SSD data recovery as soon as possible.
What kind of SSD data recovery software you need to unformat SSD?
You can find some SSD data recovery tools over the internet, but you need to choose a professional one. iBeesoft Data Recovery is such a tool. It is standalone, reliable and stable in retrieving data from SSD. Compared with other software, it is humble, and letting you unformat SSD files maximized to 200MB for totally free. If the files you want to recover is less than 200MB, then why not give it a try? Here are its main features:
It is totally free to recover up to 200MB files from SSD;
Supports more than 200 file types, covering the commonly photos, videos, audio files, official documents, all kinds of pictures, emails, and more.
Professional, stable, virus-free and easy-to-use. It doesn't require you to learn any SSD data recovery techniques to use it.
Download iBeesoft Data Recovery to have a try now!
How to unformat SSD to rescue data?
The following is a step-by-step guide for how to use iBeesoft Data Recovery to unformat SSD, rescuing data.
Step 1. Install the SSD data recovery software
Click the download button to install the SSD data recovery software on your computer. Both the Windows and Mac version are available currently. Next, follow the built-in wizard to install the software on your computer. It is a secure tool, will not bring you any virus or affect other programs on your computer.
Step 2. Select formatted files to recover
All supported files are displayed in the main window. By default, all of them are checked and the software is ready to scan for all of them. If you want to unformat SSD quickly for the target files, I suggest you uncheck the unneeded ones. Otherwise, it take longer for scanning unwanted files. After selecting file types to unformat, you need to click the "Start" button to unformat your SSD.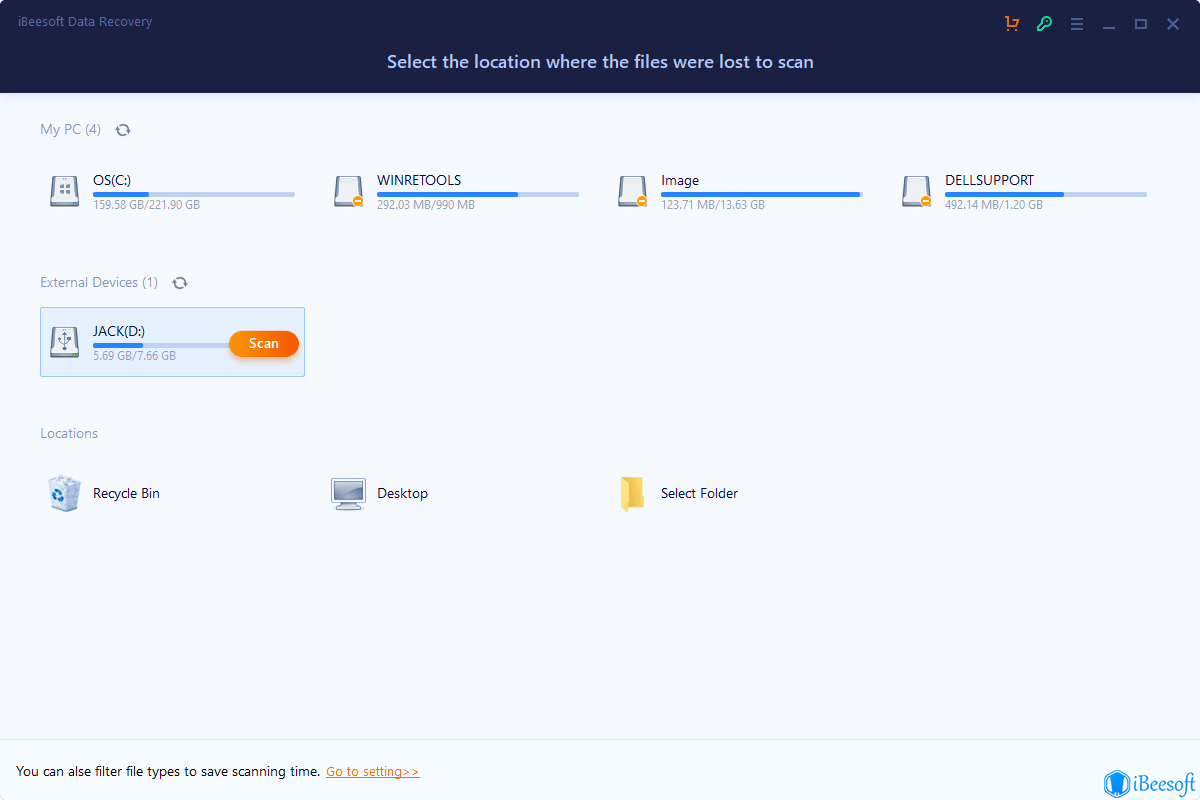 Step 3. Select the formatted SSD to scan
All paritions and external hard drives are displayed in the next window. You need to select the SSD you want to unformat and click "Scan" to let the software scanning formatted data on it.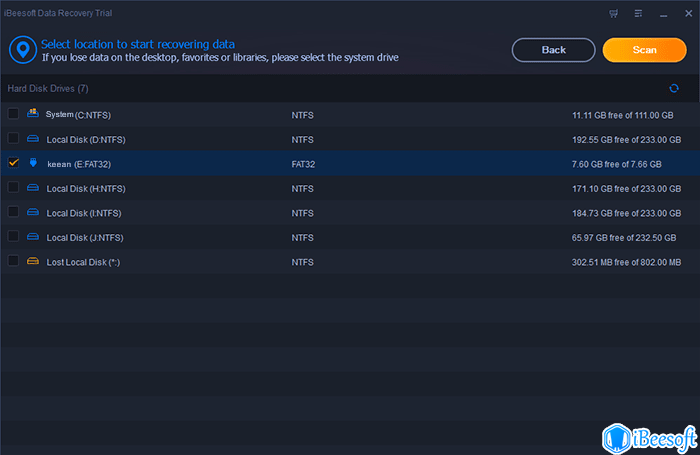 Step 4. Unformat SSD
How long it takes to scan for the formatted SD fully depends on how many files it scan for. If it takes longer than you expected to scan for the formatted files, calm down, it means it can find more files for you. The longer it takes, the better the result is. After the scanning process, the result will be displayed. You can unfold the categories respectively to preview files belong to them. When you find the target files, you can click "Recover" to save them to your computer.
If you are not content with the result the SSD data recovery software offer to you, please try the "deep scan". It will dig deeper for the formatted SSD data fro you.